Best Two Way Sex Cams Sites - Get Watched Getting Off
Watching live porn is one thing, watching live porn with two way cams enabled is another. If you've ever gone cam2cam, you've probably felt the rush of excitement and adrenaline of having a webcam model watch you too. It really does make the show so much better when the model can see you too and react accordingly. If you find the right babe, she could make all your sexual fantasies come true.
These are the 10 best two way video adult chat sites.

CamSoda might be a relatively new adult chat site, but they have been hard at work at improving their features and recruiting models. CamSoda has one of the most technologically advanced platforms out of any sex cam site. If you hover your mouse over a chat room, you will get a preview of all the rooms on the page, not just the one you are hovering on. If you are on the phone, CamSoda is the only site that currently has 2 way cams on mobile phones. But - not all of the webcam models on CamSoda are open to cam2cam. It changes from model to model.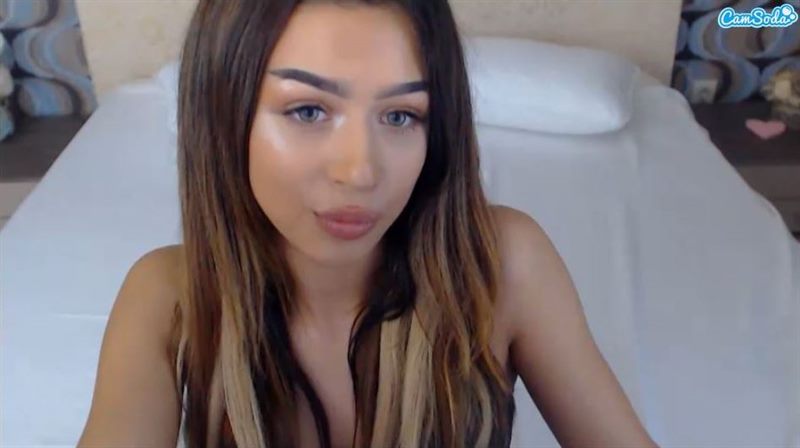 CamSoda is largely based on the freemium chat model. That means that many of the girls sit around in their chat rooms expecting tips. If the room is slow, they prefer being in a private show, but if they are getting a lot of tips, it might be hard to pry them away into a private show. Some webcam models will give you the option to activate your webcam in the general chat.
Some of the models on CamSoda have two way cams enabled, while others do not. You will get a notification screen before you start each private telling you the cost, whether she has cam2cam, and whether she has show recordings enabled. If she does, you'll get a recording of her video feed at the end of the show. Thankfully, you don't get a video of yourself.
---

LiveJasmin is undoubtedly the hottest webcam site in the world. Just open up their homepage and you will encounter dozens of gorgeous babes that'll keep you drooling. LiveJasmin isn't some second tier cam site, every single room you see will be a high quality babe taken straight out of a magazine. Not every chick will appeal to you, but that's just because you haven't filtered out your preferences yet. Every single webcam room is in HD, a huge plus when in a 2-way video chat with babes.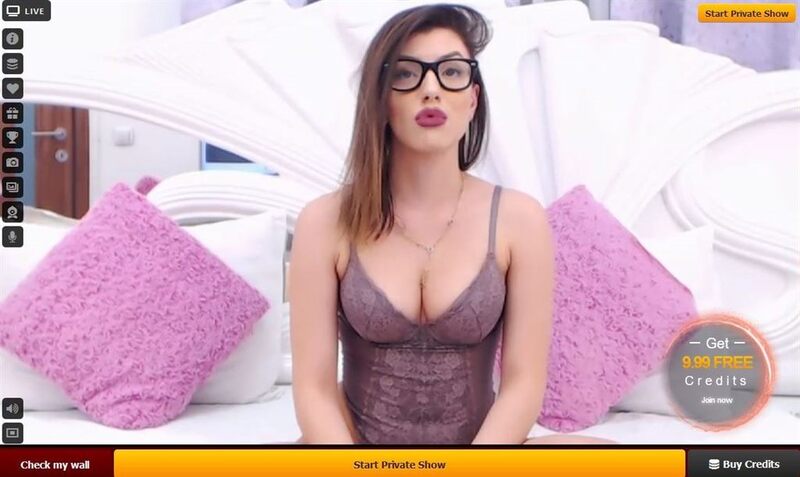 Two way audio is an extra fee on LiveJasmin. So, how can I rank them first? Every site that offers you free 2 way audio doesn't guarantee it will work. On LiveJasmin, when you you pay for audio, you know the model will always hear you. On other sites, you'll find yourself saying hello, hello? HELLO!?
If you want a private session where both you and the model are watching each other, LiveJasmin is your best option. The video quality is unsurpassed. There's no low quality chat rooms on LiveJasmin. The visual quality is so real you'll feel like the babe you are watching is in the room with you.
---

Flirt4Free is currently my personnel favorite tip based chat site. They have a nice selection of webcam models and a huge selection of webcam models at all price ranges. What truly makes Flirt4Free shine is that it is the only HD chat site where private sessions are inclusive of both two way cams and audio. Not every webcam room on Flirt4Free is HD, but with some of the rooms going for as low as $0.50 a minute, who cares.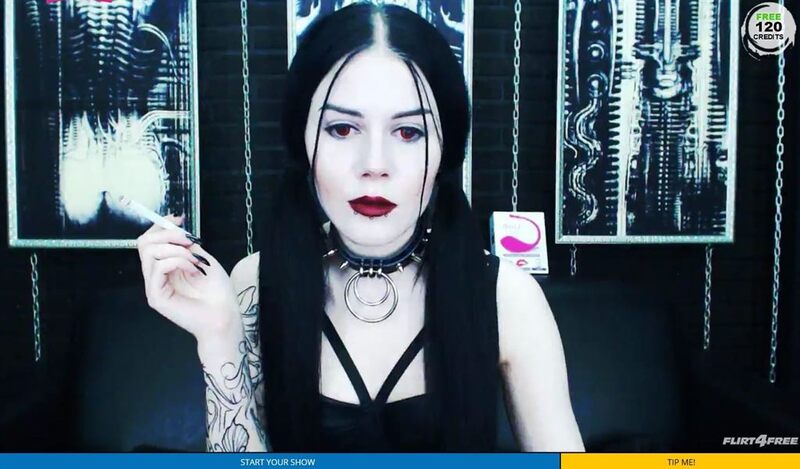 There are quite a few things I like about Flirt4Free. Mainly, most of the girls on the site are genuine amateurs. Flirt4Free has less studio girls than many of the competitor sites. You can sort the webcam models on Flirt4Free by price. Some of the girls have the option to Strike an Offer, where you get to haggle for a price.
Flirt4Free has many high quality HD chat rooms, but it's not perfect in every room. Sometimes you have to do a little searching. Just a little pro tip, if you join a group show, be aware that only the first user to connect with the model can turn on his camera and microphone. I usually do group shows (after making sure I'm the first in) to save money.
---

Another high quality webcam site, LivePrivate is the epitome of class and grace. All of the webcam models look like upscale call girls, taken straight out of a Playboy magazine. But these aren't magazine girls, no, they perform live for your pleasure. Unlike a boring old magazine, these girls prance and dance live for your pleasure. Every model on LivePrivates site has a willingness section in her profile. That's where you will see what she is willing to do during private chats. Most of the girls are willing to do a hell of a lot.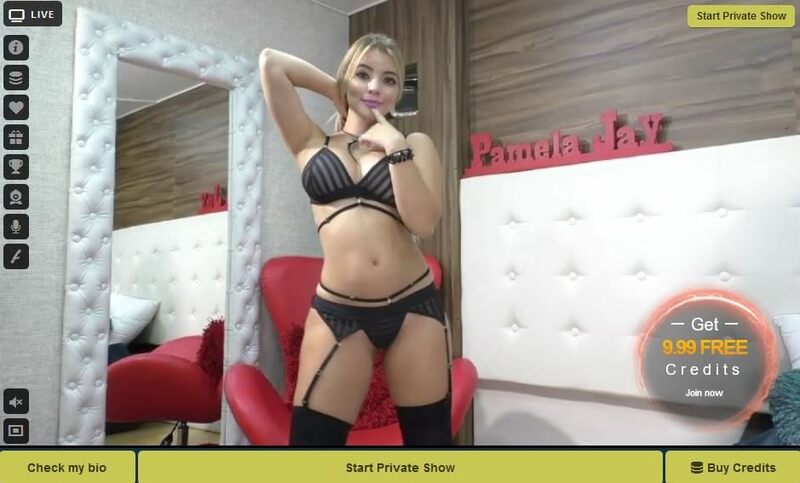 Two way video is always included on LivePrivates, but two way audio is not. There is the option to search for girls that have audio enabled, but you will have to pay an additional fee in addition to the cost of the private session to activate it. It's usually just another credit or two a minute so I usually turn it on, but it's up to you to decide.
LivePrivates has fantastic HD quality chat rooms. As you browse from room to room, you will notice that nearly every model has HD camera. The only models on the site that use SD cameras are the new girls. If they don't upgrade their kit, they are eventually removed from the site. LivePrivates has an image of quality to maintain.
---

My personal favorite cheap cam site, ImLive might not have HD cameras in any of its webcam rooms, but what it does have is low prices and a huge selection of babes. If you enjoy going webcam2webcam often, but don't want it to cost you an arm and a leg, ImLive is your solution. ImLive has a rewards loyalty program which makes private chats cheaper and cheaper. As you climb up the loyalty ranks, you get more free credits with every purchase and other fun benefits. ImLive is especially great if you have a shitty internet connection anyway.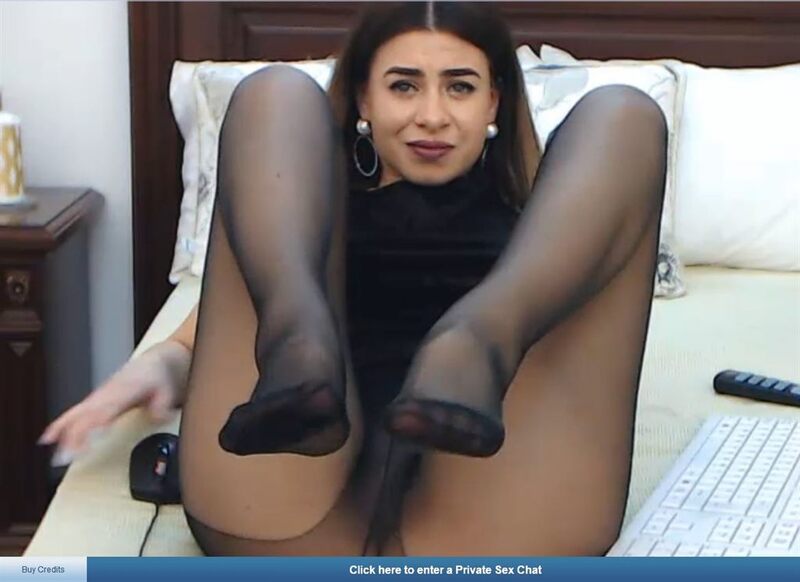 Just because ImLive is low cost doesn't mean that the babes don't know how to entertain. ImLive has many webcam models that have been working the gig for years. In fact, there's an entire ImLive Diamonds section where you can find all the webcam models that have been working on the site for a long time. These are the babes you can be sure know how to work the game.
ImLive has a kickass feature by the name of the Multi-Viewer. If you can't decide who you want to take into a private session, you can go on the Multi-Viewer to watch six cam rooms at once. Just flick through the pages and you will quickly find the babe that draws your eye. Two way cam and audio is always included in privates, but you'll find many of the girls aren't set up to hear you.
---

A great low cost live porn site, Sexier has long been in the adult world. Sexier has been operating for over 20 years, during which time they have amassed a splendid selection of webcam models. The webcam quality on Sexier isn't the greatest, but the prices are pretty darn good. Sexier has a rewards loyalty program that rewards you as you spend time on their site. You get bonus credits with every transaction, the higher your status tier, the more credits you will get. Private webcam rooms with two way video chat with audio included start off at €0.98 a minute.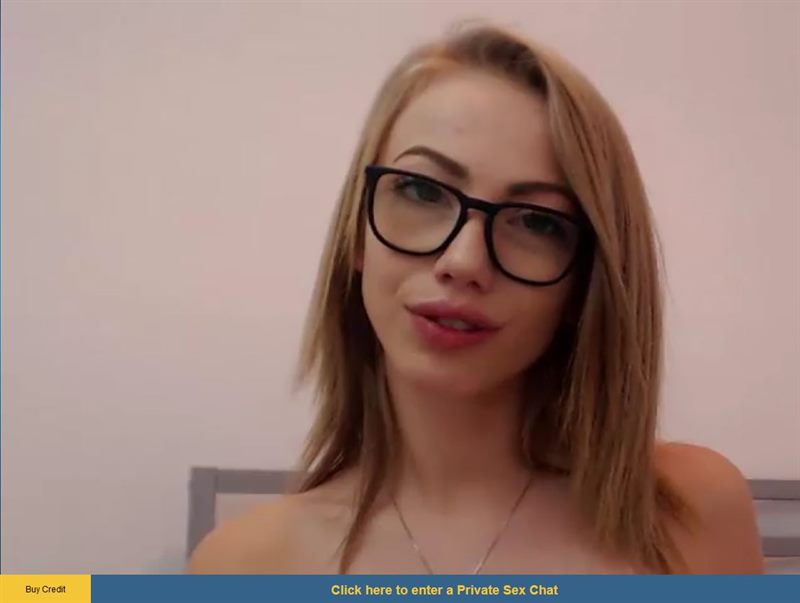 As I said, the camera quality on Sexier is mediocre. The chat rooms are not HD and it often appears as if the models are broadcasting straight off their laptops, with no lighting or anything. There are many gems to be found on Sexier, but the search can take a while. Luckily, Sexier's advanced search is pretty damn awesome. You can even set a price range to your search.
The model profiles on Sexier will tell you what they are willing to do in a private session. This section is sometimes filled in and sometimes left blank. You will find that you will often need to ask the model in the free chat what she's down to do. Asking is the best way of finding out before the show if she'll be willing to the freaky shit you want to see.
---

Cams.com is an old school cam site that used to be based on private chats, but which has slowly opened up to the free chat model. All of the webcam models have webcam2cam as a feature, but it will always cost you extra in addition to the private show cost. So why is Cams.com on this list if 2-way video is not included during sex chats? Well, only Cams.com has something called the Connexion feature. If you have a Lovense Max toy, you can connect it to the Lovense Nora of the model you are watching. Your toys will interact with each other.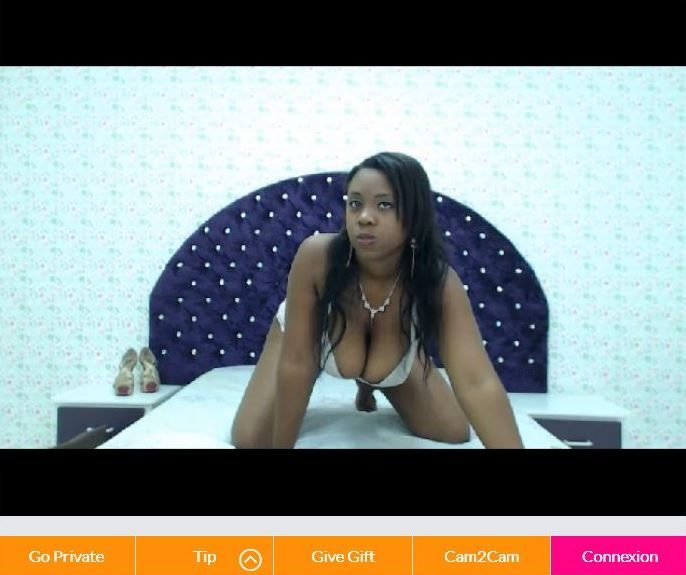 Cams.com has a lot of babes, great quality webcams, and many awesome features. But, there's a reason why I've placed Cams.com so low on the list. Cams.com is pretty darn expensive. While you do have a free chat, everything else will cost you. You want a private chat? That costs money. You want two way cams? That costs money. You want Connexion? That costs money.
If you intend on activating all the features and choosing the hottest babes on the site, you will notice that Cams.com will quickly drain your bank account. I think Cams.com is great, but highly recommend watching your wallet while using the site. Many of the chat rooms auto tip if you even just click the video feed.
---

Streamate is a live porn power house. You will find that during peak hours of the day, there can be two thousand or more models online. That gives you a huge selection to choose from. Streamate has many different types of models. The prices on Streamate can be extremely high for some models, but there are some solid deals on the site. While you always get the option to request cam2cam during private and exclusive chats, it is up to the model to decide if she wants to watch you or not. Some models will only cam2cam during exclusive shows.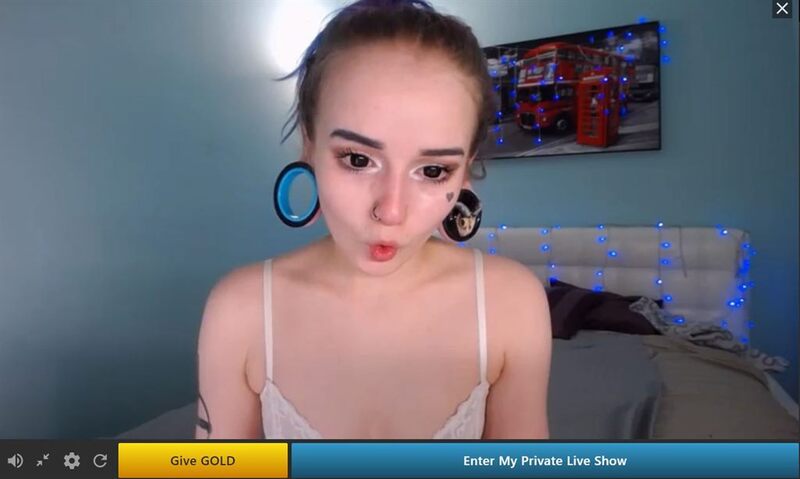 Streamate has a ton of webcam models, but most of them charge high prices. Streamate doesn't have any option to filter by price, so you might find yourself having to look for quite some time before you make a decision on a room you want to watch. Streamate has good quality webcams in most of the rooms, but finding a girl can be a huge hassle.
For some reason, Streamate decided to limit the amount of rooms you can have open to one. You'll have to manually open each room and close it before you can move on to the next room. I personally usually over like 10-20 rooms before I choose the girl I want to watch and be watched by. This feature alone pushed Streamate to be low on this list.
---

MyFreeCams used to be the most popular freemium cam site in the world, but times have changed. MyFreeCams has done a terrible job of keeping up with the times, the UI is messy and navigating the site feels borderline impossible. But, what MyFreeCams excels in is sheer quantity. MyFreeCams has tens of thousands of active webcam models. At any given time of the day, there are over one thousand women online. Two way video is always included during private chats, but that's only to be expected with the price they charge, $6.00 a minute.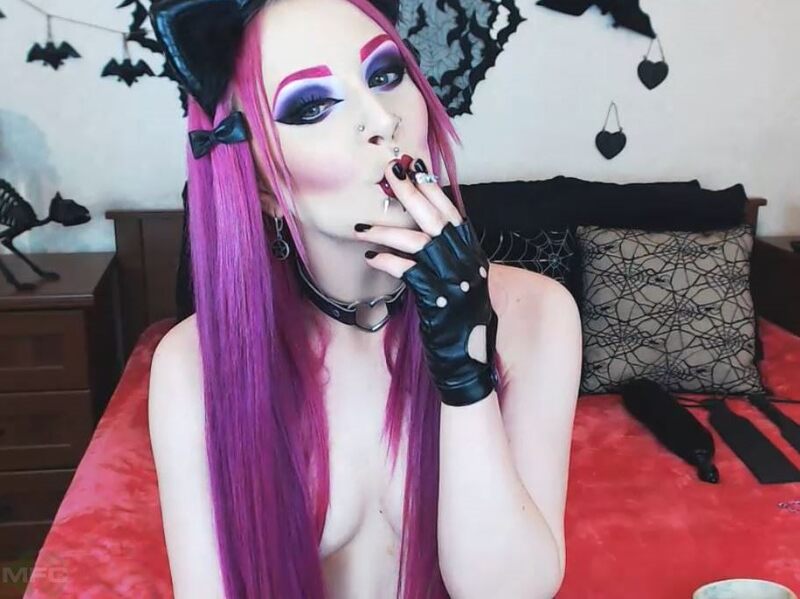 Not all of the models on MyFreeCams are open to private sessions. You will often find whether private are open or not in the topic of the room itself. You will find that many of the webcam models will have a price listed for going to private. That is the price you will have to pay to start the private. You will be charged an additional $6.00 a minute on top of that.
The private sessions aren't exclusive either. If you want to make it so that no one can spy in on the show, that'll cost you an additional $2.00 per minute. Considering that MyFreeCams isn't truly HD, it can be hard to argue that it's worth the price, but there are some very enticing models on the site. By the way, MyFreeCams is the only site on this list that has no men, couples, or trannies.
---

MyDirtyHobby is a leading German sex cam site filled with some of the dirtiest webcam models the internet has to offer. Scroll through the pages and you will find models willing to participate in some of the most depraved sex acts known to man. Water sports are just one of the many common fetishes on MyDirtyHobby. So why is MyDirtyHobby in last place? There is absolutely no free chat option. Every second of chat will cost you.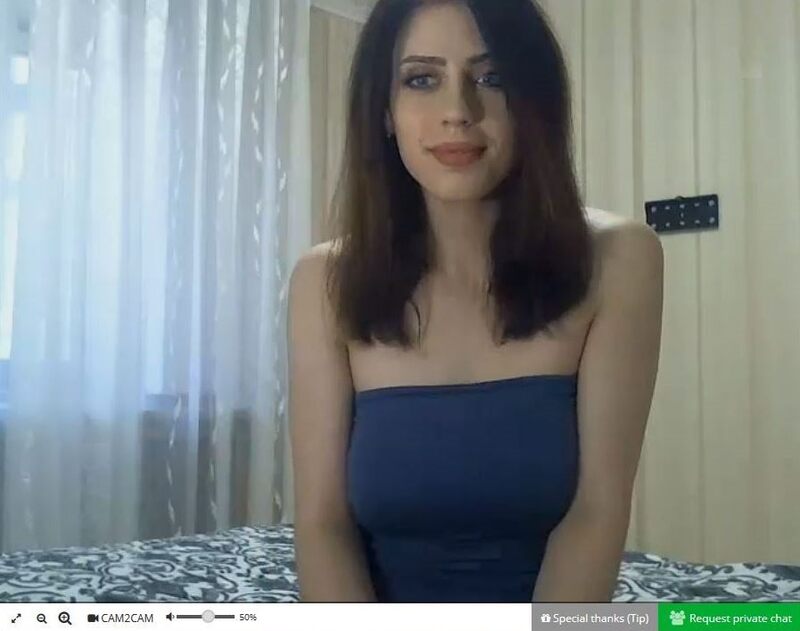 The rooms you enter on MyDirtyHobby have multiple users in them. You will have to pay extra for private sessions. You can activate the two way cams even in the general chat, but you won't be able to use your microphone. The webcam quality on MyDirtyHObby varies greatly from room to room. You can get an estimate of the quality by looking for at the SD, HQ, HD labels.
MyDirtyHobby is a site I recommend mostly if you are looking for really hardcore two way sex cams. From what I've seen, the girls on MyDirtyHobby are the most willing to engage in what other women would consider to be really fucked up. The video quality isn't always the greatest, but few other sites have girls that will pee on cam.
---
Conclusion
My top recommendation for two way sex cams is CamSoda. The models on CamSoda have proven themselves again and again as the most insane performers online. I can tell you from personal experience that of all the private 2 way cam shows I've had, the wildest were on CamSoda.
Don't just take my word for it, go to the homepage of CamSoda and see for yourself.
Review of Best Two Way Sex Cam Sites
- Reviewed by
webcam-porn.info