XLoveAsian.com Has Some Sexy Asian Webcam Models
Hallo to all of my constant readers and hi to my new ones. This XLoveAsian review will offer what I hope is a precise explanation of what this Far East cam site is about. This is not a large Asian sex chat community, but this does not mean that you will find it disappointing. It has several advantages that prompt users to prefer this intimate arena over its more crowded counterparts and if you too prefer the personal treatment and intense attention, perhaps you will feel the same.
There is a lot to like about Asian webcams – the delicacy of the camgirls, their sexual knowledge and how they understand your needs even before you know them. However, for a guy to be able to truly enjoy a Thai porn show or a Japanese sex chat he needs to have access to a well-made platform, some interactive features and to have at least some selection of performers and fetishes. Does X Love Asian succeed in delivering all or some of these things? Read my review for a complete answer.

How I found the site
I entered XLoveAsian with great hopes. This website is part of the XLoveCam network and as such I was expecting it to offer that tasty combination of amateur camgirls and professional platform. I was happy to see that the advanced search tool – which is more of a sorting tool, was available and that the website features a variety of categories that assist users in finding the Asian camgirl they want. I especially appreciated the fact that I could narrow down my search results according to price range. Many of the best adult webcam sites don't tell you how much the chat rooms cost until you're a member with credit in his account, but here everything is out in the open.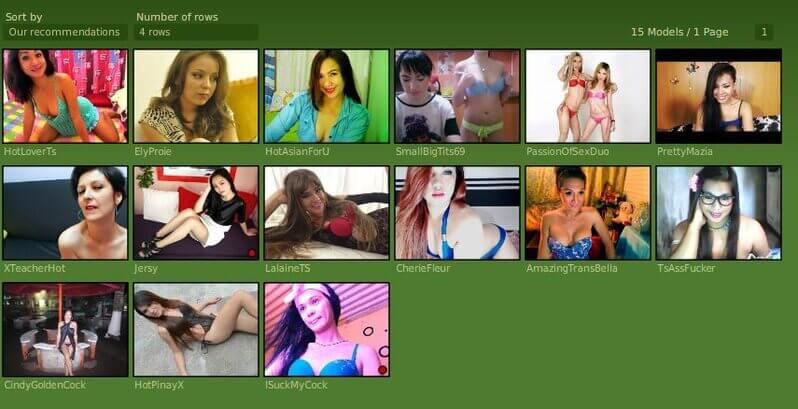 However, there is something that through me off. When an adult cam site calls itself X Love Asian, you kind of expect to only encounter babes from Asia, but this is not the case. This website features many types of women – Ebony, Latina, Caucasian and yes – also Asian webcam models, but you will need to actively search for this category after you go online, which is very strange considering that this looks like a niche portal.
Special features
There are a few standard webcam features such as Cam2Cam, audio, text chats and tips which are called "bonus" here. There are also the ever so-popular emoticons, although I don't know why men need 20 ways to express their emotions when happy, horny, sad and hungry appear to be our four regular modes. You can rate models, add them to your favorite list and check out their profiles with zero cost and complications.
Ease of registration
Get ready to put in an effort… nah, I'm just joking around. It's like a 10 second ordeal and as long as you can choose a user name that is still available (Hint: BigCock123 is not), you can be a member in no time. Membership is free, which is nice, so you don't need any payment method before you decide to buy credits.

Types of chat
There aren't any special offers or complications on XLoveAsian.com, so you can easily figure out the rules, even if you haven't chatted before. The free Asian sex chats will allow you to get to know the Thai, Pinay and Chinses chicks, but it don't actually have sex. On the plus side – they're free and include some sensual talk. For the kinky stuff, you will need to book a private show with a solo Far East camgirl or even with a couple and this will cost you for every minute you spend chatting. If you need more info about the camgirls, check out their profile pages.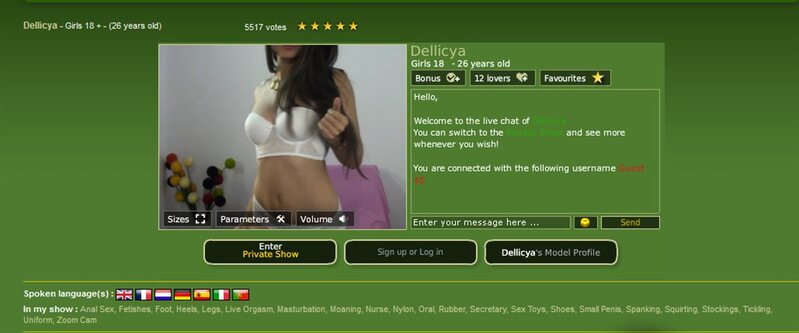 Video quality
The women who perform on XLoveAsian are amateurs, so the quality of their web cameras is mainly up to them. Sadly, some of the babes from Thailand have cheaper web cameras and so the image is not as clear as it could have been. Do yourself a favor and check the quality of the chat room before you commit, but keep in mind that usually with Asian amateurs you don't get crystal clear, smooth images.
Prices
I have already mentioned that free chat was free, but if you actually needed me to explain that, I am a bit disappointed. Paid Oriental porn chats cost from 1.50 to 2.50 credits per minute and that is actually a great price comparing to the best adult webcam sites. I have made a chart with available credit package, so you can do the math.
| | | |
| --- | --- | --- |
| Cost in USD | Number of Credits | Cost Per Credit |
| $31.20 | 25 | $1.24 |
| $62.41 | 50 | $1.24 |
| $124.83 | 100 | $1.24 |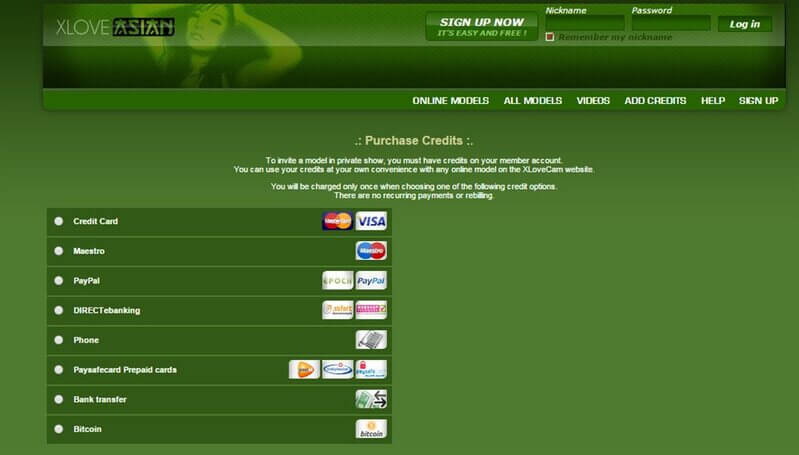 Payment methods
If you have a Visa, MasterCard or Maestro, use them – plastic is always the preferred way to pay on adult cam sites, although in this case you can also use Bitcoin and PayPal, which are both popular and safe. Then there are the less-known payment methods such as paysafecard prepaid cards, DirecteBanking, Bank Wire and phone payments. Note that not all payment methods will be available to all users – it depends on which country you are from
Number of models
XLoveAsian boasts around 12,000 camgirls, but as I mentioned earlier – this number includes many webcam babes who are evidently not from the Far East. When you narrow down your search results, limiting them to strictly Asians, you will encounter only 25 or so women – way too few in my opinion. Luckily, they are all very sexy and alluring and I doubt if any of you will end up discouraged by the selection – it's limited, but premium.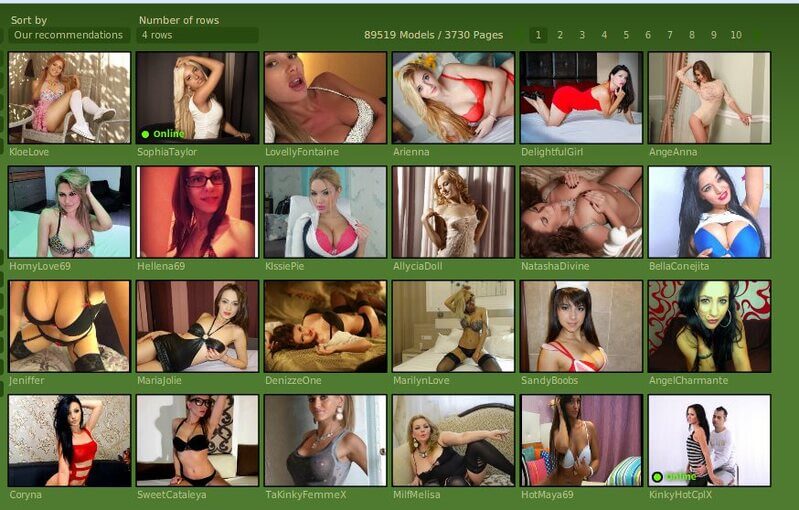 Customer support
Before bothering the nice Customer Support, stop by the FAQ page and check to see if the question that confuses you might have already been answered. You will find this page under the Help button at the top. Still confused? The same page offers contact information as well as a direct link to a Help Form and billing support.
Pros and Cons
Pros
✔ - A big choice of adult Asian porn vids
✔ - Exact price info
✔ - Totally free membership
Cons
✖ - Some of the live camgirls are not from Asia
✖ - Short supply of live Far East chat rooms
Conclusion
I really want to like XLoveAsian.com. It's a lovely amateur webcam community that seems to be very fairly priced and very informative – showing a kind of refreshing honesty which is not easy to come by in this industry. However, I am a bit troubled by the fact that this website doesn't deliver on its promise by focusing on busty Asians and if you are strictly into babes from Thailand, China, the Philippines or Japan, chances are you will feel as if the site has let you down. Having said that, guys who are less specific, will find great live sex shows and camgirls that know how to entertain, and they will be able to watch fairly long shows for a fairly low price. Thanks to the free membership, you won't be losing anything by giving X Love Asian a try, so if you're just a bit unsure, simply join it and have a few free Asian chats.
Review of XLoveAsian.com
- Reviewed by
webcam-porn.info