PhoneMates Review - Sexy Cam Shows for the Discerning Viewer
Good 'ol Randy has been hard, and hard at work, looking to review another one of the 'ol interwebs adult chat sites. Mouse in hand, and a frosted cold beverage, join me as I continue exploring the exciting world of online porn, and search for the next winning sexy cam show.
This week I look to an adult cam site that's been around for a while, since 2010 – and like a fine wine, has only gotten better with age. I'm talking about a site that you may have heard about, PhoneMates.com, and if not, be sure to find about their sexy cam shows as well as how you too can enjoy chatting with your favorite lusty lass in Private. A world of live hot cams awaits you.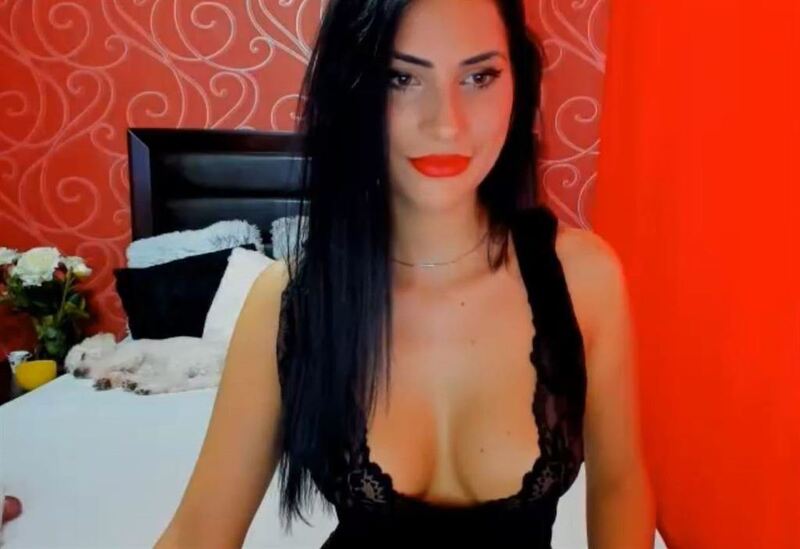 Read the full PhoneMates.com review for details.
How I found the site
As most of you already know me, then y'all know that this is not my first xxx rodeo, so to speak. No, not at all. Ol Randy has been around that block and knows a thing or two about sex cam sites, and loves them good 'ol hot cam babes.
So I'll jump right in.
They claim, "Chat 24/7 with the Best Cam Girls on PhoneMates", and I gotta tell you, they're pretty close to the mark, if not bang on! The moment I entered the site, I was treated with a screen of beauties and once I had poked around a little, I soon discovered how to get started.
First thing you notice:
Is a page with photos of 6 featured sex cam models as well as some information including their cam model name and whether they are Free or in a Private Chat, if you're not sure, just mouse over a girls' picture, and you will see either 'I'm in a Private Chat' or 'Live Now'. Hold your horses, and don't all cry out now, there are more hot cam models to drool over, simply scroll down.

At the top of the page is a bar listing all the categories which include: All Models, White Girls, Black Girls, Porn Stars, Top Cam Models, Play the Toy, Asian Girls, Outdoors, Happy Hour & Vibe Shows, Latinas, Teen(18+), Low Price, College Girls(20-29) and MILF(30-39). There is also an advanced search feature that's to the right of the last category 'MILF', it looks like a blurry menu icon.
Click on this and a pop-up advanced search window appears. Here you get to choose your dream live hot cam gal, including her age, bust size, ethnicity, ass size, body type, hair color ,, heck, they even have kinks listed. Mamma always told me that more than a handful was a waste, so if you're like me, having choice is king! As a man of principal, 'ol Randy would like to say, for the record, that according to the site all models are of legal age and all 18+
As I am a guest member, I'm restricted to only accessing Free sex cam models, whilst registered members enjoy the added benefit of being able to take live hot cam babes into Private Chat.
As a guest, how do I start?
I scrolled through the pictures, found an attractive lass that caught my eye, saw that she was 'Live Now' and clicked into her public chat room. I was greeted by a scantily dressed Latina sex babe in her ravishing white under garments, smiling at the camera. You will notice to the right of her live video feed, some chit-chat going on between the model and her registered guests. Visitors or unregistered guests can watch, but not talk.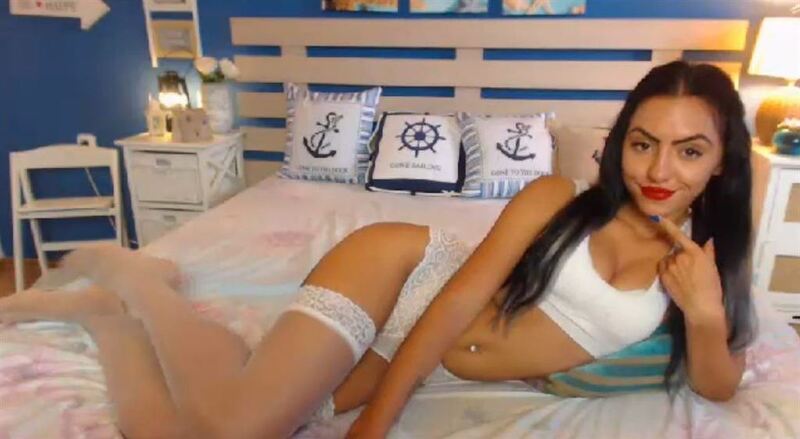 La di da, I want more.
Registration is free, so off I went, and believe me boys, registering is as easy as shooting fish in a barrel.
Special Features
PhoneMates.com started off as a Mobile cam community of online models, and have now crossed over to desktop, allowing its users to switch between their phones and PC's. This is a winning feature for those on the go. Live hot cams on a whole new level.
For the real meat and potatoes cowboys ya'll want to explore those special features that are only offered to registered members who have bought credits.
Free users are able to chat with live hot cam lasses in their public chat rooms, whereas registered members who have Credits loaded can take babes into 'Private Chat' or join 'Happy Shows', all for a nominal amount of Credits. Happy Shows, which are usually group shows, are discounted shows.
Registered members who have Credits and are watching a Happy Show, can click on the toy icon and send vibes to the model. And the vibe icon? This allows you to send Vibes and Tips to the live hot cam gals who are connected to the Vibe option.
Another cool feature for registered members is a visibility setting called 'Online Status', where you can choose whether to appear 'online' or 'offline'. If you choose not to reveal your online status, you will appear as 'offline' at all times. This feature is handy for those cowboys who prefer to be incognito, if ya catch my drift.
PhoneMates have a loyalty program for their members called the Frequent Fuckers Club. The aim of this program is too reach the highest membership status, and enjoy the greatest discounts. Buy Credits and earn Miles, and you too can begin enjoying some of the sweetest live hot cams in town.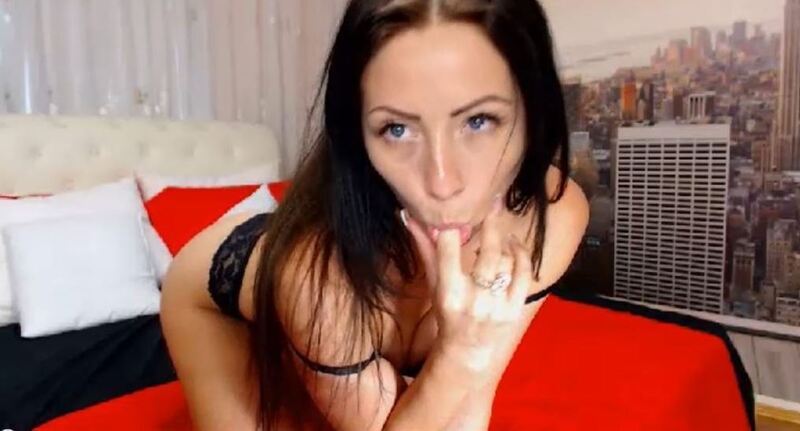 In a nut shell:
The more Credits you buy, the more Miles you earn. As you are upgraded in membership status, so do you cash in on great discounts. Easy as pie! There are 3 status tiers; Sexy Silver, Sexy Gold and Sexy Platinum.
Let me break it down for you:
Sexy Silver Status
At 15 Miles, you are automatically upgraded to Sexy Silver Status. At this status, the price of Happy Hour and Vibrator Shows is reduced from 1.48 Credits per minute, to only 0.50 Credits. Sexy Silver Members get 10 Bonus Credits and 1% Credit Bonus with every purchase.
Sexy Gold Status
Hit 186 Miles, and you have reached Sexy Gold Status. Now, prices of Happy Hour and Vibrator Shows is reduced further, to just 0.35 Credits per minute. Sexy Gold Members also get 100 Bonus Credits and 3% Credit Bonus with every purchase.
Sexy Platinum Status
At 253 Miles, you have made it! Welcome to the granddaddy of the tiers, Numro Uno! Sexy Platinum Status gives users access to some of the cheapest sexy cam shows at ONLY 0.20 Credits per minute, featuring some of the hottest live cam babes. Sexy Platinum Members get 200 Bonus Credits and a 5% Credit Bonus with every purchase.
Sexy Platinum Status members also have access to 24/7 Platinum Customer Service, which sounds like a sweet deal.
Cheap sex cams?
That's right, as a Sexy Platinum Member with 100 Credits, and Happy Shows costing 0.20 Credits per minute, you can enjoy about 8 hours of erotica. Randy likes, and so should you! Watching live hot cams is super affordable on PhoneMates.com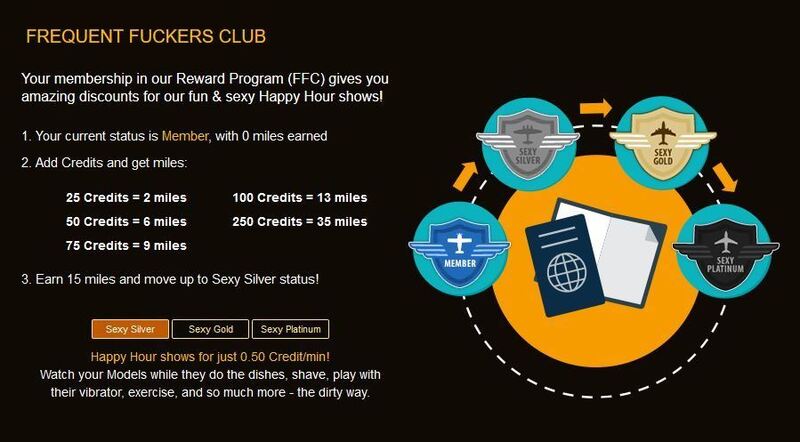 Ease of Registration
As I have already mentioned, registration is easy, and shouldn't take too long. On the home page, top right you will find a button called SignUp. Click on this button and a pop-up window appears. Pick a Username and Password and give an email address. Click Sign Up. You are now a registered member. Happy days cowboy!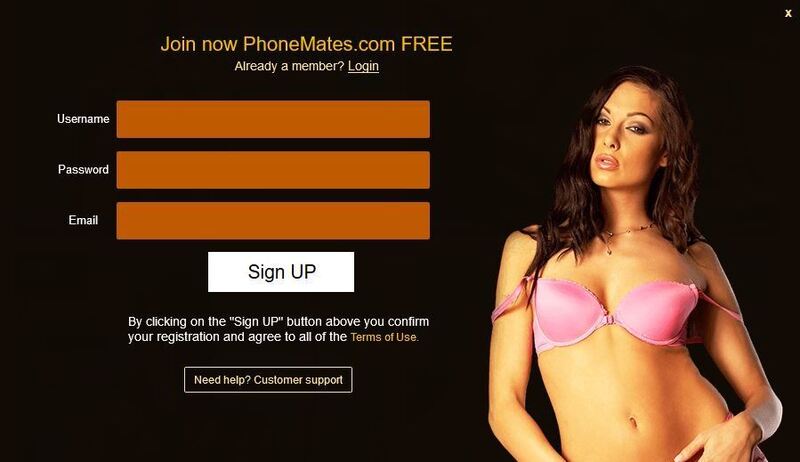 Types of Chat
Once you have registered, you're able to pop over to any cam babe who is 'Free / Live Now' and start chatting. Chatting in 'Live Now' chat rooms is 100% free, though that's pretty much all you gonna get, a live hot cam babe who will tease and please with words.
If you want more than just to talk, if you want the cam model to start revealing her jiggly bits, you are going to have to reach deep and buy yourselves a bunch of Credits. A sexy cam show is but a click and few credits away.
Credits give users access to both 'Private Sex Chats' with hot cam models or 'Happy Shows', sexy cam shows, for you to enjoy. Credits are also the currency used for tipping and showing that good 'ol appreciation.
Paying members also have access to Recorded Private Shows. These are hand-picked sessions created, approved and edited by the models to ensure the highest quality performances.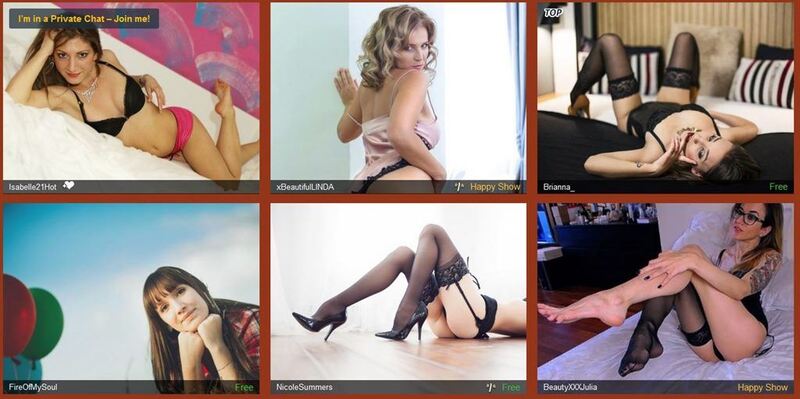 Video Quality
I must say that the quality of the video isn't bad, but it aint great either. Ol Randy likes watching dem sexy cam shows in full screen mode, with crystal clear quality. Don't we all? Sadly, PhoneMates falls a little short in this department.
What do I mean?
I mean, when you open up a cam girls feed, and expand to full screen, the picture sometimes plays a little fuzzy, and sometimes there are small delays, when trying to watch your favorite live hot cam gal.
Prices
On PhoneMates, no members are charged for chatting, its 100% free. All you need to do is enter any live hot cam babe labeled as free and strike up a conversation. Members who want more, need Credits.
Available Credit Packages
| | |
| --- | --- |
| Price (€) | Credits |
| 25.00 | 25 |
| 50.00 | 50 |
| 100.00 | 150 |
Ok, how much?
Public Video Chat Rooms are free, both for guests and members. Happy Shows cost just 1.48 Credit per minute and you control the outcome. You decide when the paid chat begins and when it ends.
Private Show pricing is set by the model, and usually starts at 0.98 Credits per minute. Recorded Private Shows are priced at the models' Private Chat Rate plus 2 credits per minute.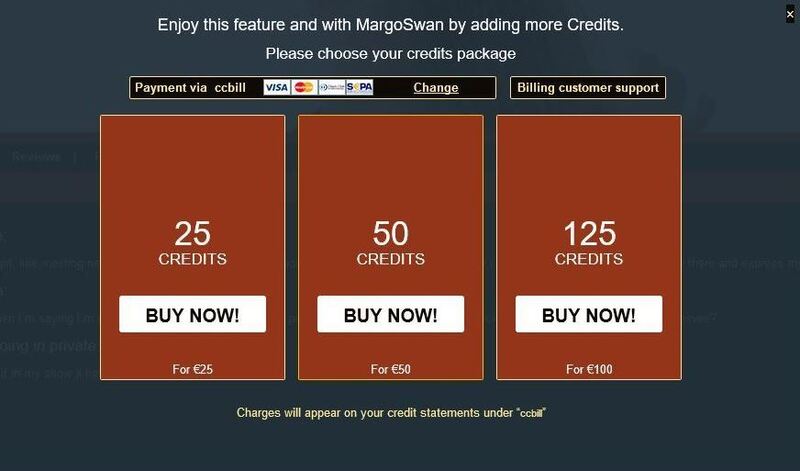 What about joining the Frequent Fuckers Club?
Membership to the Frequent Fuckers Club (FFC) is free. You heard me, FREE! Collect Miles as you buy Credits. Remember, the quicker you collect Miles, the quicker you can rise in membership status. Aim high, and begin your journey to becoming a Sexy Platinum member.
| | |
| --- | --- |
| Credits | Miles |
| 25 | 2 |
| 50 | 6 |
| 75 | 9 |
| 100 | 13 |
| 250 | 35 |
Payment Methods
PhoneMates accept good 'ol credit which include: Visa, MasterCard, Diners Club, Discover and Maestro. There is also the option of PayPal.
Prefer using payment portals?
There are 3 to choose from: CCBILL, EPOCH and SEGPAY, all 3 are trusted global payment solutions. Charges on your statement will appear as per the payment method you have selected. For example, if you select EPCOCH, charges will appear on your credit statement as 'epoch'
Number of Models
It would seem that PhoneMates have roughly over 50 000 registered models, though you'll probably only find around 440+ live hot cam babes online, at any given time. That'll do ya'll.
Customer Support
For new users or those who have questions, there is a FAQ's page for you to check out. Randy found this department a little wanting and confusing, but as an old hat, Randy doesn't have too many questions. Contact with PhoneMates is strictly by email.
While all of PhoneMates Members receive customer support, Sexy Platinum Members enjoy 24/7 Platinum Customer Service specifically.
Pro's and Con's
Pro
✔ - Optimized video stream for mobile
✔ - Low cost sex cams
✔ - Membership benefits galore
✔ - Great selection of categories to choose from – over 440 camgirls online at time of review
✔ - Super interactive cam girls
✔ - Private sexy cam shows are elaborate and appetizing
✔ - Accepts PayPal
Con
✖ - Confusing payment structure to the unfamiliar user
✖ - The focus of attention is on those who pay, for those who are browsing – free users won't see much
✖ - Cam model categories are a little limited compared to some other well-known sites
✖ - Video is not as optimized for PC as I would have hoped for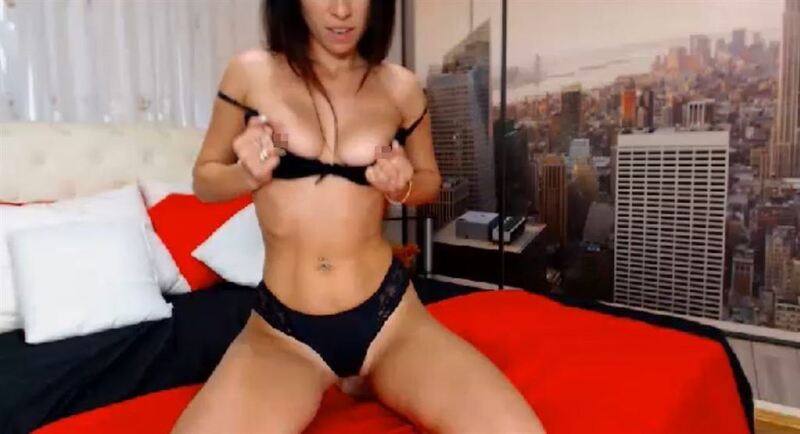 Conclusion
Writing this PhoneMates review was a treat. I believe that this site meets the ever-growing demands of sexy cam shows and live hot cam babes. For a site that began strictly as a mobile sex cam site, they're doing just fine. I'd like to see a more exciting color scheme on their site, but that's just me? Or not?
For genuine cam model interaction, PhoneMates is the place to be. Generally speaking, the chat rooms are quieter, resulting in the cam girl being more present and engaging with her chats, making you feel welcome and special. Sometimes, just sometimes, you may find yourself lucky and be treated to a sexy cam show especially for you.
As sure as water is wet, PhoneMates have clearly invested time and money on their site, as it's easy to see their improvements and upgrades, not forgetting their huge xxx community. Whether Mobile or Desktop, PhoneMates.com could just be the site for you.
This is a user-friendly site with some of the most affordable xxx cams on the market, and one of the best places to watch sexy cam shows.
At Full Screen Mode, the picture is a little fuzzy, but acceptable, and I'm sure that this will improve with future updates. If you prefer your cam girls on Big Screens, I suggest trying LiveJasmin.com.
PhoneMates.com have a little something for a lot of everyone. They have a simple spend to earn policy for their members, whereby the more Credits you buy, the more Miles you earn. You want to earn Miles so that you can elevate your membership status, with the ultimate goal of Sexy Platinum Status – which means lowest costs per show.
Yep, PhoneMates gets a 'thumbs up' from Randy, and has left me smiling from ear to ear, so why not pop over and see if PhoneMates will leave you smiling too.
Review of PhoneMates.com
- Reviewed by
webcam-porn.info