MyDirtyHobby Review - Authentic Amateur Porn
Hey all, I've found a destination of delight for hardcore exhibitionists, and fuck buddies. Popular all over the world, but dominant in Germany, Britain, Switzerland, and the Netherlands, MyDirtyHobby is a thriving community of hobbyist porn stars, and their fans.
Here, you'll find one of the world's largest online sex communities. And it's not all dandelions and roses. These girls get hardcore and they get there fast. If you like pain with your pleasure, keep a spanking paddle tucked under your pillow, or if you own a mask, then you're probably way ahead of the pack, and are ready for whatever you'll find on MyDirtyHobby.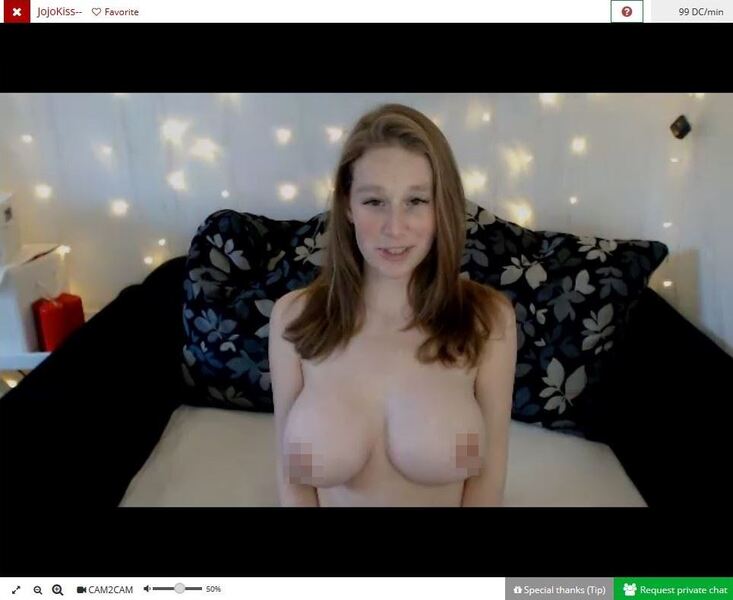 How I Found The Site
I've been using MyDirtyHobby for a while now, and I'm very familiar with the site. But first, I want to give you my impression of what I believe a new guest would experience, before I go into what I've learned and gained from the site over the years. When you first land on the site, you'll see many options competing for your attention. After ten minutes, you understand that this is a hardcore site. Like really hardcore. You'll see a lot of acts here that you will never see on other webcam sites. I believe this mostly has to do with the fact that a plurality of the performers are German cam girls. If that doesn't mean anything to you, then ask a friend or do some googling. So, after a bit of shock and awe, you'll start to settle in and realize what a powerful platform they have built here. The is a real amateur sex community that empowers hobbyist porn stars to create their own content and catalogue it online.
Billed as the "world's biggest community for private erotica made at home", MyDirtyHobby is truly a portal for regular folk to get themselves on camera and broadcast their hardcore sex lives to the world. Each performer can build out these 'social media' style profile pages where they blog and upload videos and photos.
Though MyDirtyHobby is a true amateur sex community, they do have some semi-professional ladies. They have a two statuses for these girls: Ambassadors, and Exclusives. The Ambassadors are girls that work for the website, online and off. They will be present at many of the conventions and meet-ups that MyDirtyHobby puts on. Their purpose serves to promote the site and welcome members into their community. The Exclusives, you'll see on the site, will only be found on MyDirtyHobby. These are exclusive performers. You won't find them on any other webcam sex site. Ambassadors will have a big 'A' visible in the their profile photo. Exclusive performers have an 'E'.
Want authentic online content?
MyDirtyHobby.com really is an original content producer. The video and photo content on the website is created by the amateur performers that populate their pages. These girls set up their cameras and hit the record button. Most often its gonzo-style or point-of-view recording. You are going to see a lot of water sports, restrictive clamps and butt plugs, and domination and submission sex.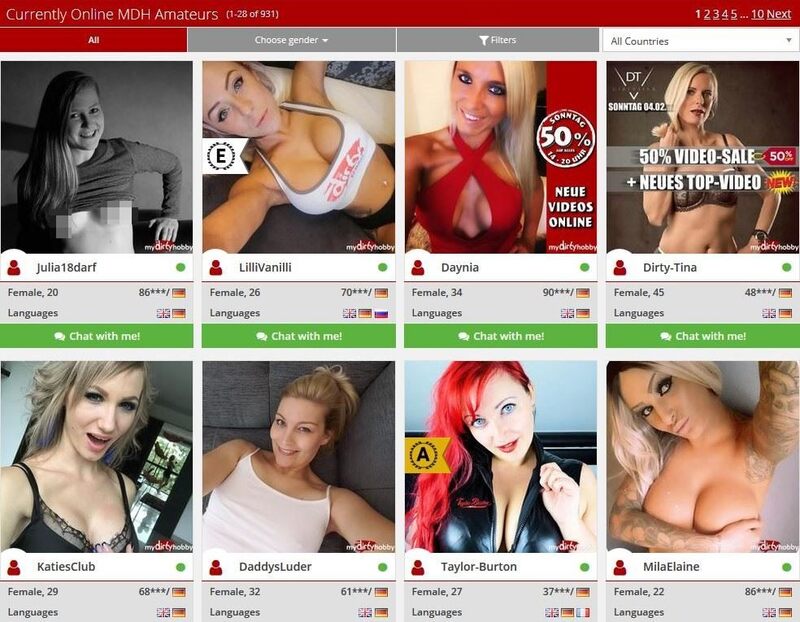 The Dutch cam girls are some of the more creative sexual performers I found. And the British sex cams have got some dirtiest talkers I have come across on a webcam site. Make sure to use one of their cooler features, the geographic search tool, to find the girls by their country of origin. More cool features are listed below.
Special Features
Hobbyist Porn Stars - Custom and exclusive videos and photos. The performers completely control all their own content production and publishing. And they control what stays published in their profiles. If they want to remove their content, they do. As well, they set their own prices for their webcam shows.
Chatting and Messaging - My Dirty Hobby was designed to be accessible, personal, and interactive. Direct communication between the girls and their fans, empowers the fans to make requests for what they want to see in the recorded videos and photo albums. And once uploaded, it's now available for all the community to see.
Pricing Plan - In the webcam shows, you pay only for the time you are in the room. Like down to the second. If you are in a room for just a few seconds, then you pay only for a few seconds. This is unique in that most other sites will charge you for the full minute even if you leave the video stream one second into that minute.
Member's Profile - You can personalize your membership profile by adding up to four pictures of yourself. Take it a step further and register your profile to an amateur profile and start broadcasting yourself and making money. Just click on the 'become an amateur' link on the bottom of any page to get started.
VIP Party Invites - You get free access to all the MyDirtyParty parties that MyDirtyHobby hosts. You'll get to meet your favorite European sex cam girls in person, at their exclusive conventions.
Multiple Touch Points - This is a well organized portal with many ways to search for content, or to search for new girls. As a massive site, they've made things easy to find and navigate through, with attention paid to which models are active and interacting live.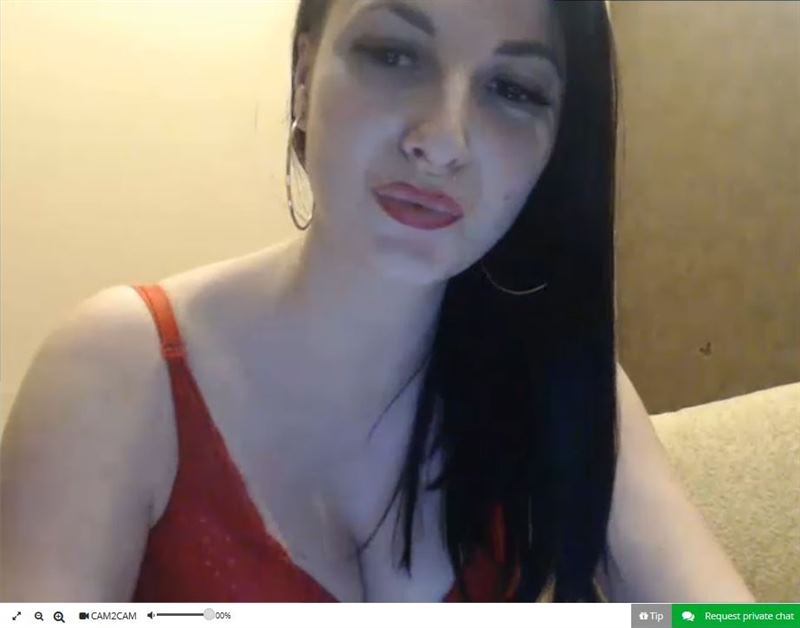 Ease of Registration
Becoming a member is a breeze. Find the Register button at the top of the page and go through the simple process of establishing a username with your email address. After this you'll be directed to their payment page. Here you'll choose which package of their website currency, Dirty Cents, to buy.
Now, once you are on the purchase page, you will probably find it difficult to navigate away from this page and back to the homepage. Lets say you aren't ready to purchase yet, and you want to return to the main page and tool around a bit more. Well, they have made it somewhat difficult to get back. None of the top navigation bar links will take you out. The menu links at the bottom of the page will take you to the specific link, but then click any option, and you'll be taken back to the payment page.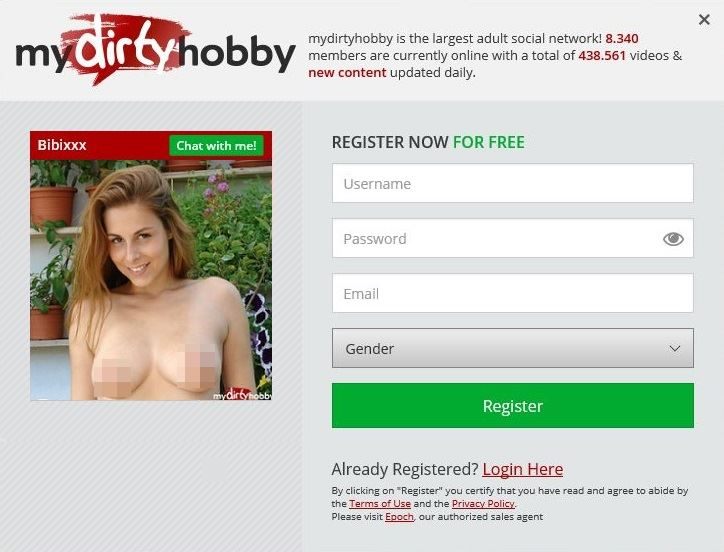 Truth is, they are doing their best not to waste their time and yours. Because of the way their pricing works on this site, which I'll go into detail later, every piece of content costs a little something to see. Every text, every message, everything costs a little something. So, it's crucial you have at least a few Dirty Cents in your account
Type of Chat
The big distinguishing difference here, in compared to other webcam sites, is that there are no free video chats. Like I've mentioned before and will again, everything costs something. The video chats, especially. But what is really cool, is that you pay for the exact time you are in the room, down to the second. So, you can peek into a webcam, just to get a quick look, and then leave the room just as fast as your keyboard-and-mouse talent will do for you.
In the webcam rooms you can get to chatting right away. Most of the girls I've interacted with were super responsive and got down to business just as fast as I could send chats. And many of them are already naked and waiting for a member to enter her room.
Video Quality
Conveniently, the video quality for each individual webcam girl is posted next to her name in the thumbnail gallery view of all the models. You'll see SD for standard definition, HQ for high quality, and HD for high definition video. I believe most discerning eyes will be able to tell the difference between the shows, and be able to decide if the camera quality and stream rate are true. Most webcams I saw were true. But it was hard for me to see any difference between the HQ and the higher rated HD cameras.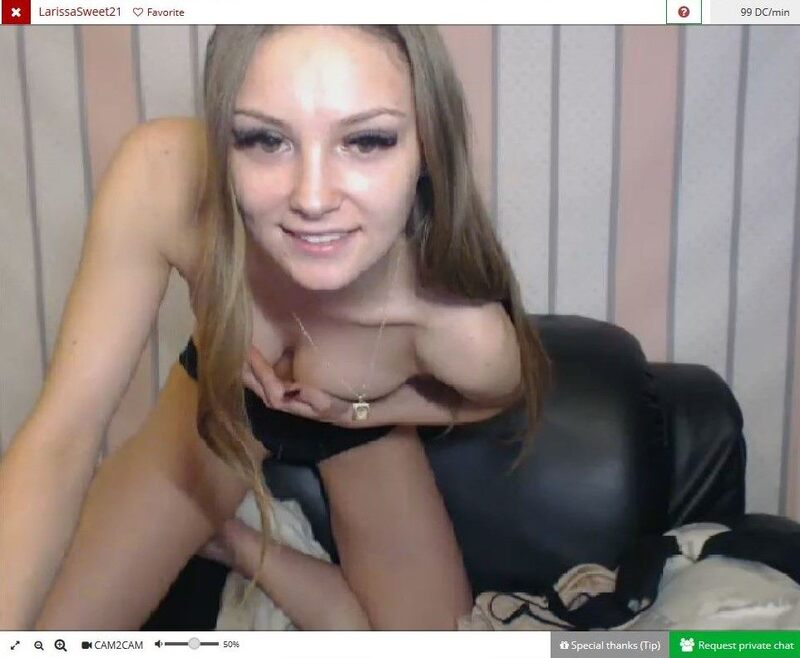 Prices
The website currency is called Dirty Cents. The various packages listed here are only available when paying with a credit card.
| Price in Euros | Dirty Cents |
| --- | --- |
| 10 | 800 |
| 15 | 1,200 |
| 25 | 2,000 |
| 50 | 4,000 |
| 75 | 6,000 |
Additional packages are offered with other payment methods. For instance, if you make a bank wire, you'll see the option to purchase 23,500 Dirty Cent for €255. Or, if you use a Paysafecard, you have the option to spend only €5 for 400 Dirty Cents.
Now, all prices are clearly presented before you make the decision to purchase. Each of the girls set their own prices for the webcam, photos, and recorded videos. So, you will see different prices for the same thing all across the website. Here, I have listed what price you can generally expect to see for each action, or item:
| Action/Item | Minimum Dirty Cents | Maximum Dirty Cents |
| --- | --- | --- |
| Webcam/minute | 99 | 399 |
| Videos (1-10 min) | 90 | 1200 |
| Photos (each) | 10 | 90 |
| Messages (each) | 50 | 80 |
Payment Method
Of all the payment methods offered. One does not offer an advantage over the other. All Dirty Cent packages are priced the same no matter how you pay for them.
Credit Card - Visa, Mastercard
Sepa - convenient and secure via direct debit
Paysafecard - no account needed, just pay anonymously, fast and safe via PIN on your card
Online Bank Transfer - quick and safe charge by online transfer, you only need your acct no., code, PIN/TAN
Bank transfer - note that this transfer wont be eligible for bonus cents, and may take 2-3 business days to process
Number of Models
They have a network of over 54,000 amateurs, with 5,000 of them being very enthusiastic. At all times of the day, there are usually about 200 girls active on their webcams. But most all the enthusiastic girls are always active via their chat and messaging system. If they don't happen to be in front of a webcam, you can still message them, and they'll reply immediately or within a reasonable time.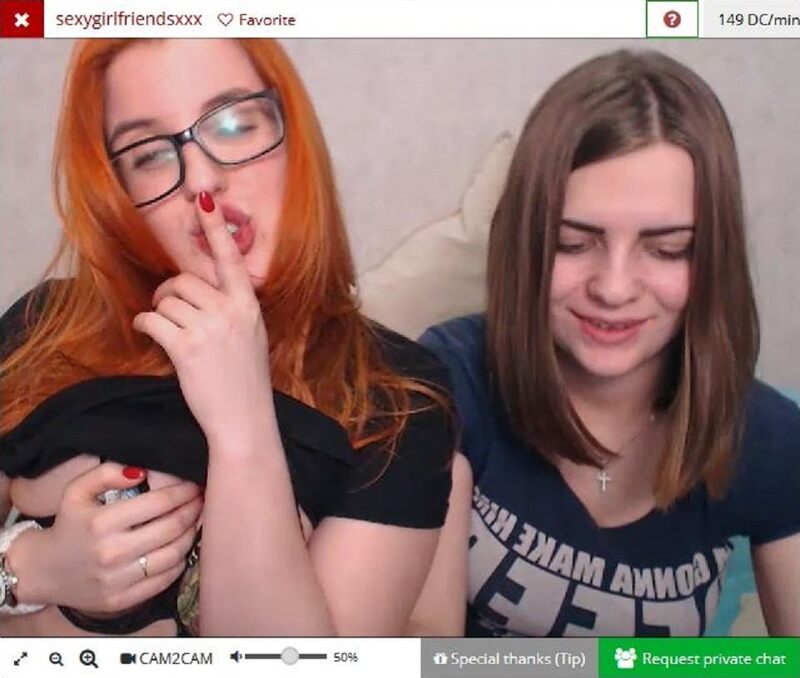 Customer Support
There is no live online chat support, but there is an excellent FAQ section. If you can't solve your query there, then you have two options to contact them. Either through their email support system, or you can phone them during their hours of operation, which is 11:00-24:00 CET.
Pros & Cons
Pros
✔ - 400,000 videos, 4 million photos, daily webcams streams.
✔ - Interact with girls via a chat messaging system, when they are off their webcam.
✔ - Exclusive videos created by each performer. You pay once, and can stream indefinitely.
✔ - Over 50 categories, like: Fem/Dom, Piercings, Water Sports, Role Playing, Body Type, Tattoos, Outdoor, etc.
✔ - VIP members have free access to My Dirty Hobby meet-ups and conventions.
✔ - Get notified when a girl in your favorites list comes online.
✔ - Active sex community creating and uploading fresh content every day.
✔ - Interactive geographical search tool to find girls from your favorite region.
Cons
✖ - Every action you take, or explicit item you look at, will cost you. There are no freebies, just low quality previews.
✖ - After going for the US and wider European market, mostly still dominated by German, Austrian, and Swiss girls.
✖ - The overall video quality is good, but not all the webcams are broadcasting in HD.
✖ - Sometime it takes a while to get a girl going in the show - meanwhile, you're paying per second.
✖ - No free video chat before entering a paid chat means you don't know what you're going to get before you peek in.
✖ - Purchased videos can be streamed anytime you want, but not downloaded.
✖ - The registration blackhole. If you create a free account w/o buying Cents, it's difficult to get back to the main pages.
Conclusion
Overall, I love the true amateur nature of MyDirtyHobby.com. These girls are beautiful and hardcore at the same time. The Dutch cam girls were some of my favorite, but the German cam girls still rule. They have been dominating the site since it's inception, and they really know what they are doing. The big surprise for me, were the Swiss and British sex cams. These girls are amazing! Absolutely gorgeous! For another website that has loads of European women on webcams, please read my review of XLoveCam.
As an amateur sex community, MyDirtyHobby has done so many things right. They didn't just build some generic copy of some standard social media site. They've built a smart platform with some powerful features.
It's more than just a webcam site. It's a place to go to find girls that are real showwomen. Hobbyist porn stars! These girls seem as if they've known it all along. They've known that they want to perform live for the people. And they were just waiting for something like My Dirty Hobby to come along and make their vision a reality.
Review of MyDirtyHobby.com
- Reviewed by
webcam-porn.info