MaturesCam.Com - Check out the Lovely Mature X-Rated Cam Performers
Hello there folks. Have you missed me? I've just taken a little bit of a break from my adult sex cam reviewin' (but not my adult sex cam viewin' of course!) to catch up with a few bits and pieces. I'm writin' this a coupla weeks before Christmas, so if I forget to get wishin' you a happy Christmas before Santa arrives with his bulgin' sack, then Merry Christmas! Here's hopin' you'll enjoy lots of special adult sex cam fun around the festive period, and you get some help with that bulgin' sack of your own!
Now it's time to get started on my first review for a new section of my site for folks who like their sex cam models on the maturer end of the adult chat scale. Yep, if you love having some sexual fun and games with ladies who really know what they are doin', then you're going to enjoy all the hot reviews I have planned for you.
Top of the shop when it comes to Mature sex sites is MaturesCam.com of course. Why do I say "of course" ? Because all the ladies here are presented courtesy of that number one sexy cams site, LiveJasmin.com - you know, those expert folks also responsible for MyTrannyCams.com and LiveSexAsian.com. So, how does MaturesCam.com stack up against its LiveJasmin.com stable-mates? You'll just have to keep on reading to find out!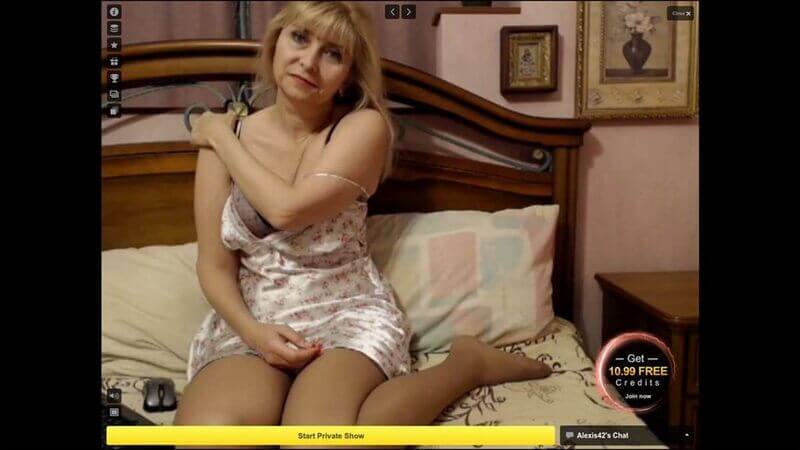 How I found the site
If you have ever been to LiveJasmin.com, then you'll be on very familiar ground indeed. The site set up here is exactly the same as the big momma site (so to speak), just with a different color scheme - orange for matures. I don't know if this is some kind of industry standard, but according to LiveJasmin.com it's brown for trannies and deep red for Asians. The menu screen is all square and flat (not like the horny sex cam ladies!) with multiple-sized thumbnail pics that you can change into a view of the mature sex model's cam room by moving your mouse over them.
Other than that, the site is a little too sparse for my tastes. The main drop-down menu lets you set filters such as Language, Appearance, "Special", Age and Ethnicity, as well as sub-filters (within "Ethnicity" you can select Asian, Ebony, White or Latin, for example). Other than that you can see the top 100 models currently available at the site, and do a few functional bits with your account, but that really is all.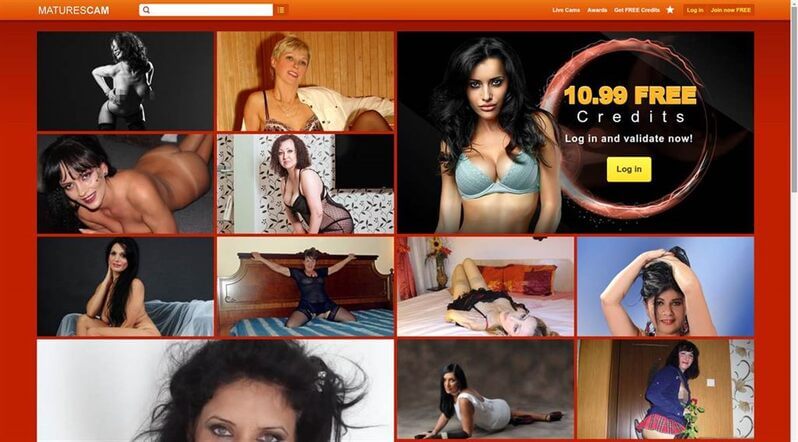 If you click through to the model's cam screen you get to learn a little bit more about her, and you can see a few profile pics if the model has uploaded any to her cam room, but that's about your lot!
Special features
As seems to be the kind of normality for these LiveJasmin.com satellite sites, there ain't a great deal of extra niceness you can lay your hands upon. The only item under the "Extras" menu under your profile settings in "Fan Club" and even that is marked "Coming soon".
Ease of registration
Type in your username, password and valid email address, and click to accept the T&Cs. New members at the site can get ten free teasers, which means you can sneak a look at a private chat for twenty seconds. Newbies can also grab 10.99 worth of freebie credits once you register a credit card at the site. If you are already a member of LiveJasmin.com or any of those satellite sites you don't need to go through the registration process again.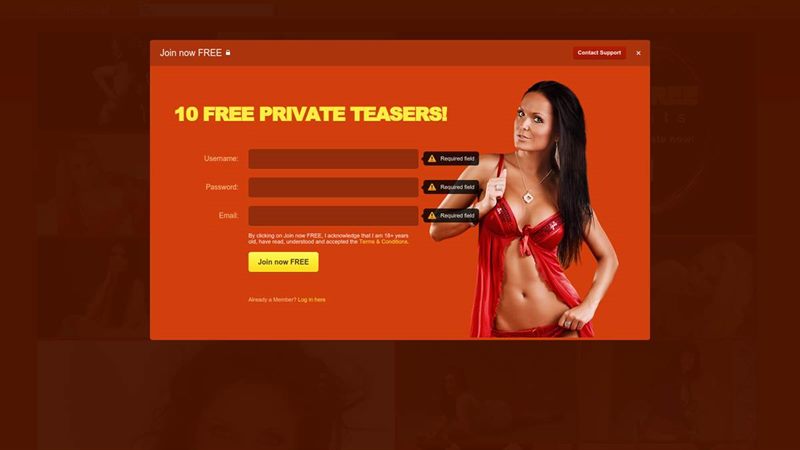 Types of chat
Free chat is nice and free at MaturesCam.com, and you can effortlessly move into one-to-one chat if you're prepared to pay the fee set by the model at a rate specified. Those sneak peeks cost one credit each and last for twenty seconds. You can't interact with the model during a sneak peek though.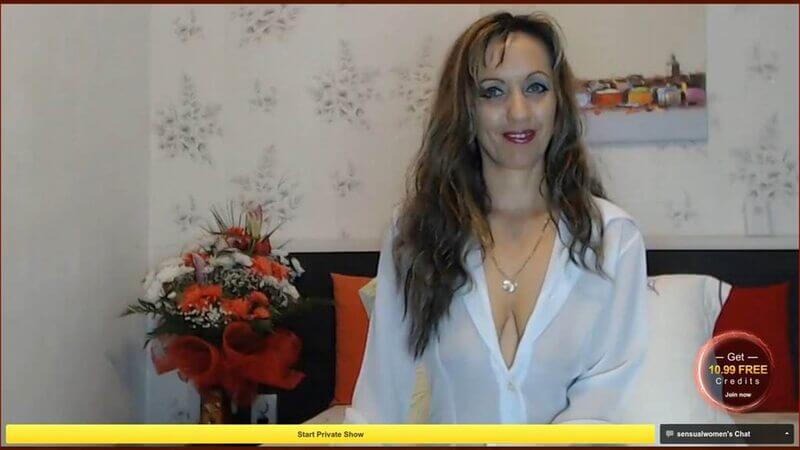 Video quality
If you know your adult sex cam sites then you'll be expectin' me to say "because this is related to LiveJasmin.com you can be sure that the cams are really the very highest quality possible". Well, that's sure sweet as that's exactly what I am going to say and I certainly am not going to type it all out again!
Prices
Same prices as at LiveJasmin.com of course. The USD prices are fixed, but the EURO and GBP ones change dependin' on the exchange rate:
EURO €
GBP £
USD $
Price
Credits
Price
Credits
Price
Credits
€29.99
28.99
£18.99
29.98
$29.99
29.99
€69.99
58.99
£27.99
43.97
$69.99
75.98
€99.99
98.99
£65.99
86.97
$99.99
108.98
€159.99
158.99
£93.99
118.97
$159.99
169.98
-
-
£149.99
180.97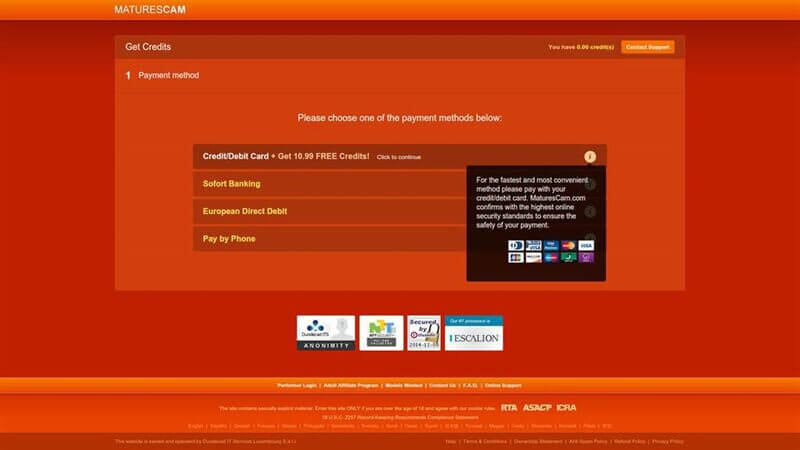 Payment methods
Four options in total:
Visa, MasterCard, Discover, JCB, Diner's Club, Switch and Solo.
Straight from your bank account via online banking.
Direct debit: (Europe) Regular payments from your account.
Pay by phone: Ring the special phone no. to add credits to your MaturesCam.com site.
Number of models
The age limit for MaturesCam.com seems to be 30 and up. There are 10,000 lovely mature lady profiles for you to explore, and you'll find 100+ of the super sexy girls online at any one time, so you'll always have someone to "chat" to whenever you log on!

Customer support
No quibbles at all from a site under the extensive LiveJasmin.com umbrella. If you have navigation issues, or financial issues, then don't despair as there is a contact number for them both. Aside from that you can check the FAQs at the site, use the email support or the live chat function. Don't seem likely you're gonna get left in the dark!
Pros and Cons
Pros
✔ - Top quality cams of course, as you'd only expect from a LiveJasmin.com related site
✔ - Lots and lots of really lovely models for you to get to know
✔ - Site navigation is super simple
Cons
✖ - Would be nice if the site had a handful of extra features.
Conclusion
This is the fourth site I've reviewed under the LiveJasmin.com banner and I ain't been disappointed yet. Naturally, you probably go to sites like MaturesCam.com to meet up, chat, and have x-rated fun with beautiful, mature ladies. You can expect that in spades at this site, and all with the highest quality cams there can be. If you like lively, lovely, sexy mature cam ladies who are willin' to enjoy a good time with you, then I cannot recommend MaturesCam.com highly enough.
Review of MaturesCam.com
- Reviewed by
webcam-porn.info