XLoveCam Review - A Sexy HD European Chat Site
Greetings sex-lovin' porn fans, you're back with Randy and another one of my raunchy cam site reviews. I've been snooping around the 'ol world wide web and have come across a camsite worth checking out - I'm talking about XLoveCam and it's collection of sexy multilingual webcam models.
In this XLoveCam review, I give some first-hand instruction on how things work and rate the quality of the cam models. I also share sign-up information, and I offer insights on the 'hot site benefits', which only the members enjoy.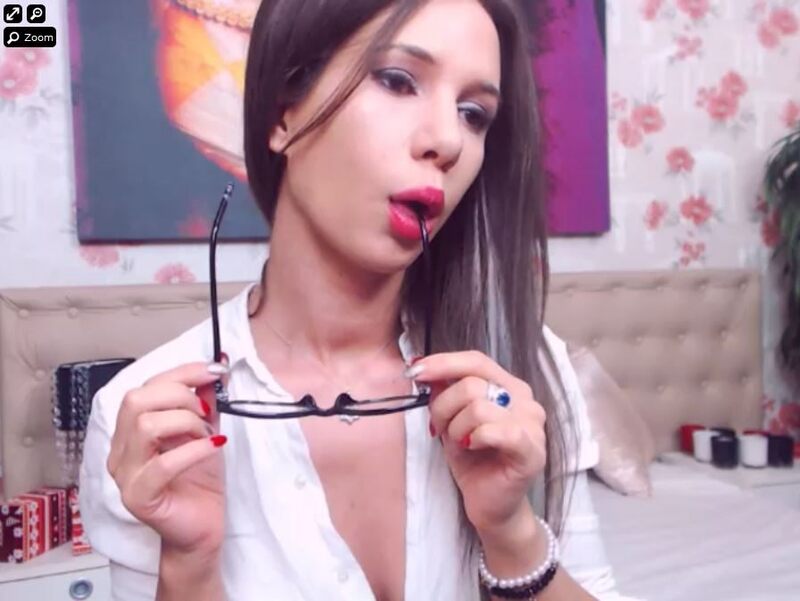 How I Found The Site
Visit XLoveCam.com as a first-timer, and you can't help but to admire the pages and pages of gorgeous cam babes on display. As I have had the privilege of visiting a number of different sex cam sites, I must say that I was pretty darn impressed with the sexy European chat hosts on display.
The site itself is pleasantly laid out, with the main control panel located on the main page (left hand side).
This panel houses the various options available to both users and members and it's over here, that I can change the display view. The default setting is large, which means fewer models displayed, but larger profile pics. This large display suited me fine, though if you prefer to see more models - with smaller profile pics, you have this option too as the display can be changed to either medium or small.
I also like the fact that XLove Cam navigation bar includes the options for members to 'fast-access' both my recently viewed models as well as the performing cam babes who I have collected and saved in my favorites list. Sometimes you forget to add that special someone, and being able to back-track, and find those performing cam babes is super easy on this sexy European chat site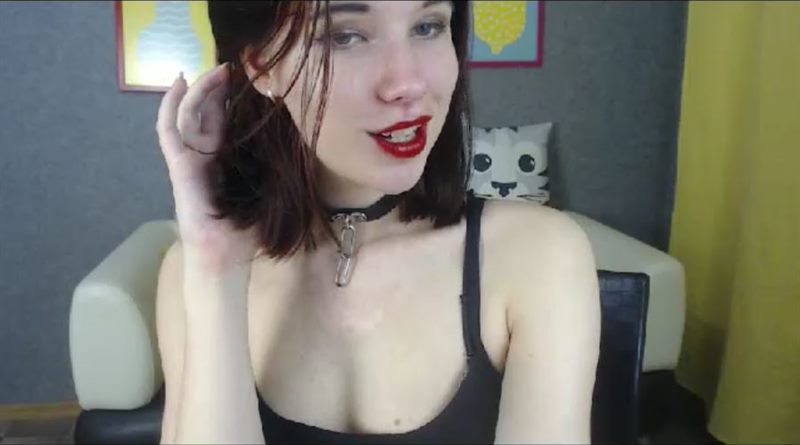 I have to say, when it comes to choice for models or chat rooms, there is a fantastic selection of categories on XLoveCam. These include: MILF, Couples, Fetish Female, Threesome & Transsexual Couples to mention a few. With this cam site's format, you can either choose to browse different categories at the same time, or just focus on models from one specific category.
There are also other specific filters focusing on model attributes which I found useful for finding distinct models.
These include Hair Color, Height, Age & Body Type, to name a few. There's even a filter (Sex Parts) for those who prefer to see the model's private bits clean and shaven.
I also like the fact that I can browse for chat rooms according to pricing, by choosing the Rates filter and specifying the per minute rate. Depending on the date of the month, my credit account isn't always as flush as I would like it to be, and therefore I feel somewhat restricted to visiting only the budget rooms. By the way, these rooms more often than not, also include New Models.
Another feature which I really liked but isn't necessarily unique to XLoveCam.com is the ability to filter down searches for specific sex shows, using the Featured Private Shows filters. These filters include, but are not limited to: Anal Sex, Cunnilingus, Heels, Love Balls, Shower & Vibrator. Having these quick access filters is convenient and a real time-saver. I was able to find exactly the model I had in mind for a particular fantasy I wished to role-play.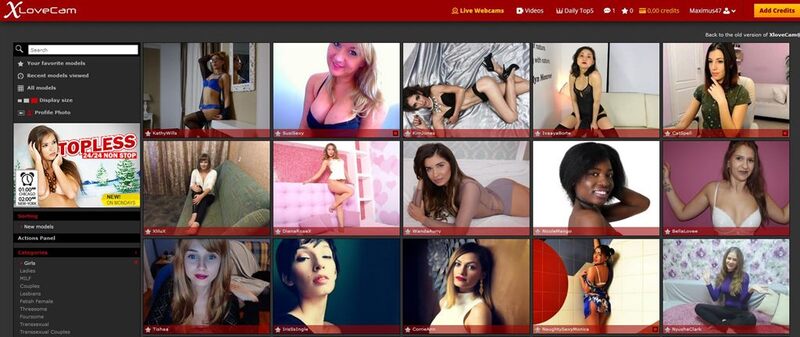 Ok, so let me share my thoughts with you about the European chat hosts and their cam rooms. For starters, I like that you can get mini video previews of the online, available models. This is a feature which isn't offered by all sex cam sites, and it's a feature which I happen to particularly like. In fact, mousing over the model's profile picture also reveals the camera quality (HD), the languages that she speaks as well as her star rating - as voted by loyal and enthusiastic members.
The video chat window itself is a fairly large size with an overall good image quality. The chat window size can be increased by choosing full screen. At full screen, there does seem to be a little picture distortion, but nothing too serious. Of coarse, the window size can also be reduced, with the smaller video screens, bringing the most detailed graphics.
Users and members have unlimited 'flirt-time' in the open chat rooms, with gorgeous cam models. They are usually pretty receptive and responsive.
Even the guest members have chat privileges and as much of a fair chance in having their messages responded to, as (unlike other comparable live chat sites), their chat doesn't seem regulated by the models. I always like to read up on the lovely models before I choose to flirt with them. To find the model's profile, I visited the Model Information page, which also happened to include the pricing details for her respective shows as well as a list of sexual acts or props you can expect to see or find in her paid private performances.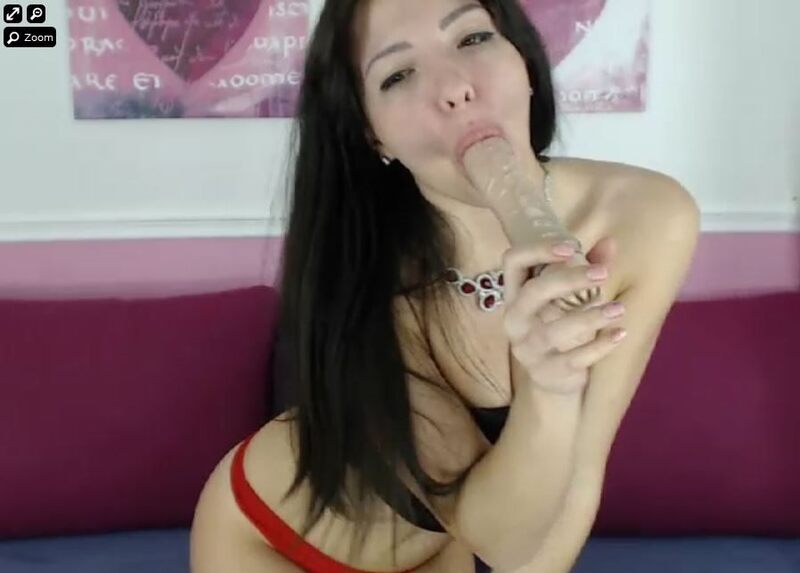 Special Features
Ok, so here's the deal: This sexy live chat site has a number of cool features which I think make it different and unique. To begin with, users and members get maximum viewing control in the chat rooms, and can zoom in or out from the camera.
I haven't seen this feature on too many sex cam sites - and I couldn't help having fun manipulating the image section that I wanted to zoom in and out of! Another unique feature offered to members is the option to exchange private messages with the sexy European chat hosts, at no additional charge.
This is crazy!
Cam2cam and 2-way audio (subject to availability) don't cost extra during paid private performances. Remember, not every sexy cam babe offers these features, and if they are an absolute must in your private sex shows, always check with the model before agreeing to a paid performance. These additional sexy features add value to this live chat camsite.
I love the fact that certain models feature exec Fan Clubs. Note: not every model offers these exclusive clubs, and costs to join them, differ from model to model.
Joining model's VIP clubs gets you a 'free-pass' to all of the model's uploaded naughty VIP sex videos, which I enjoy watching. I also like having exclusive access to photos, and I like to be first, concerning news about my favorite performing cam stars. Models who run their own fan clubs are forever keeping their loyal fans entertained, and continue to add new content on a regular basis.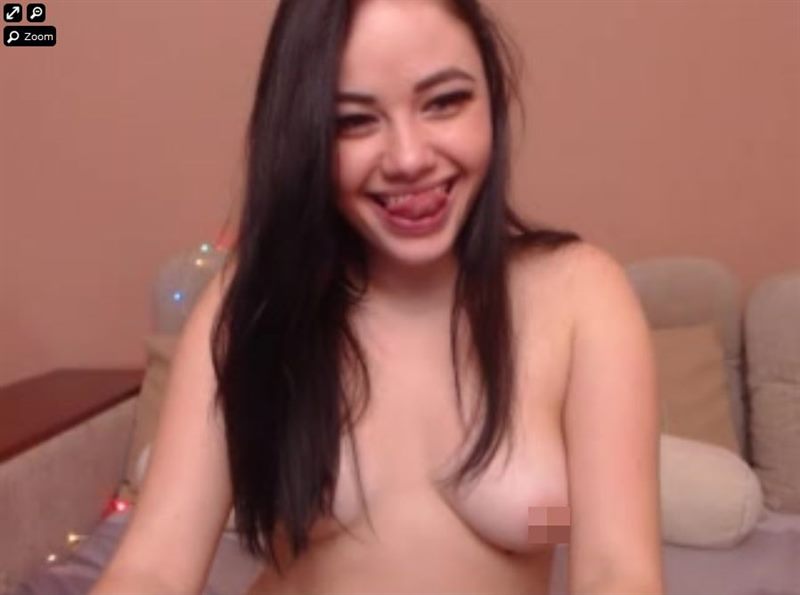 If you like non-stop naughty action, check this out:-
XLoveCam.com run an amazing promotion to cure any 'Monday blues'. Models who have subscribed to this event, appear topless in their cam rooms - the whole day! No special requests or crafty flirting required. This event seems to take place every Monday! What a way to start the week.
As far as browsing is concerned, I do like that when I click on the model's room, the gallery remains ghosted in the background - and I can also scroll through online models by clicking the direction arrows, either side of the video chat window. Other features which I really found handy, were the quick access tabs (Recent models viewed / Your favorite models) located on the homepage. Yes, both of these filters exist on the main navigation bar - I still appreciated having quick and easy access.
Ease Of Registration
Becoming a member on XLoveCam.com is quick and uncomplicated. To register, simply click the Join Now Free button which redirects you to the sign-up page, and complete the usual information fields. Don't forget to also check the User Agreement box - then click Join Now Free. A confirmation email is sent to the address that you used for registration.
New members are gifted 1 free VIP video of their choosing!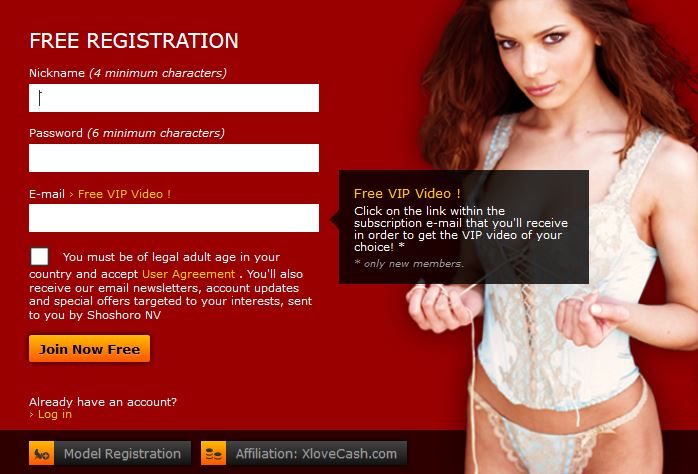 Types Of Chat
Ok, when it comes down to the nitty-gritty of things, there's really only a few ways to engage in live video chat. Users and members can obviously spend unlimited time visiting public chat rooms, exchanging messages and flirting. By and large, these open rooms are active, with little nudity - though don't be too surprised should you happen to come across a model putting on a 'mild' performance in her open room.
For the complete strip shows, with toys and props - members will have to pay.
Here, members can choose to either join a 'Private Show', which is really a group show or paying members can choose to have an 'Xclusif' Sex Show. These are 100% private 1-to-1 shows, just you and the gorgeous performing cam babe. Now, some models are set-up for 2-way audio (if you have a working mic), and provided that you have a working webcam - cam2cam also becomes an option during these paid for performances.
Attention spy masters out there: you can choose to SneakPeek on an ongoing private strip show for a nominal credit per minute amount.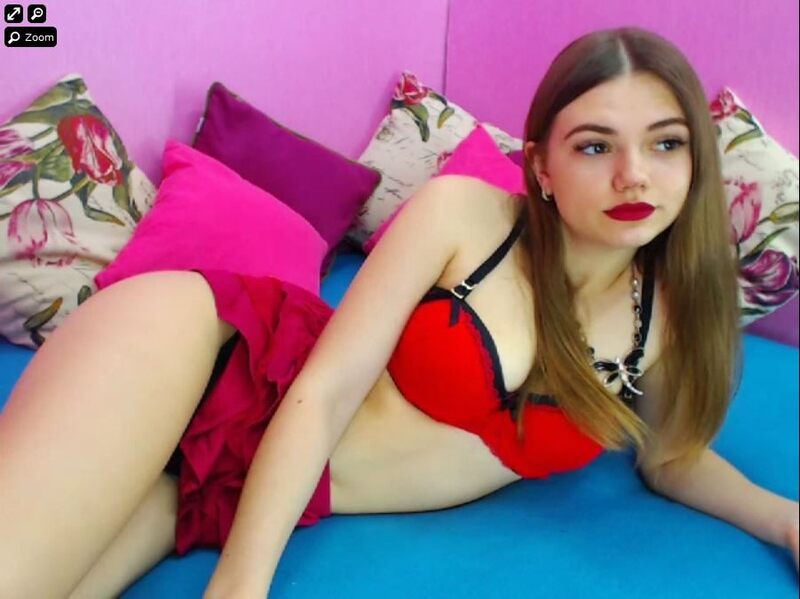 Video Quality
When it comes to watching sexy women strip, I love rich images with crystal clear details - I love watching women strip in HD! Overall. the video quality in the chat rooms is fair to good and I'll explain why. Considering the default video screen found in the model chat rooms, I think that XLoveCam.com could have done a little better with the broadcast quality.
While HD chat rooms are labelled, I suspect that the majority are HD 720, with few rooms (if any) offering Full HD 1080. Even the HD labelled rooms begin to look a little distorted when increasing the video chat window size. Granted, they do look way better when you reduce the window size, but given the choice, I know that I prefer to watch strip shows on bigger screens!
Prices
As I have already explained, the open rooms are 100% free - and members and users have unlimited visit-time. Members who want Private Shows or Exclusif Shows will need to pay.
Price In USD $ - Credit Card CCMedia

| Price | Credits |
| --- | --- |
| $31.00 | 25 |
| $62.00 | 50 |
| $123.00 | 100 + 5 VIP videos free |
The strip show costs themselves differ from model to model with Private Shows (group shows) averaging around 1.70 credits per minute and Exclusif Shows (1-on-1) shows ranging from approximately 2 credits per minute upwards. SneakPeek prices also vary and seem to begin around 0.80 credits per minute.
Look, as is the site's format - cam models are at liberty to charge what they want, there are no fixed pricing guide-lines that they need to adhere to. I felt that overall, the pricing was a little on the high side - especially for the Exclusif strip shows. It doesn't mean to say that I enjoyed them any less.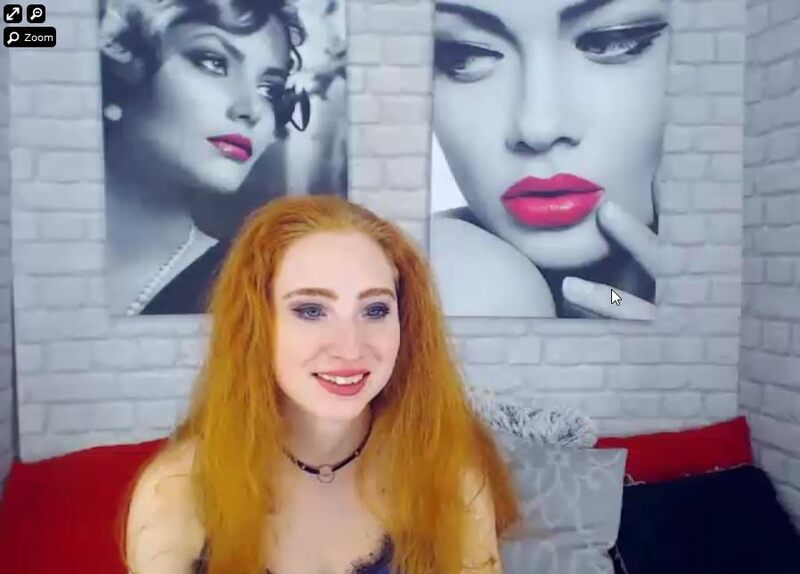 Payment Methods
There are a number of different payment options offered on XLoveCam.com. The most popular method of payment seems to be credit card, and members can choose to use either their Visa or MasterCard. Currently, the site is running a deal - featuring 5 free VIP videos on their credit bundle for 100 credits. For those who are looking for alternate payment methods, X Love Cam also offers the option of paying through PayPal, using Bitcoin or making Bank Transfers.
Number Of Models
So here's the deal: XLove Cam claim to have over 80,000 registered European chat hosts. Now, while not all of them may be multilingual webcam models, there does seem to exist enough of a variety to label this site a true European sex cam site. At the time of writing this XLoveCam review, there appeared to be approximately 400 models (girls, guys & trannies) online.
Customer Support
We all like knowing that when things get confusing - we can reach out and ask for help. XLoveCam provides users with a Help and FAQs page. The information provided is comprehensive and addresses: general, billing and technical queries. If you don't find the answers you're looking for or you still have questions - there is a Contact Us tab.
Here, members can message the customer support desk direct - these messages are responded to the email address you used on signing-up, and the help desk usually answers after 24 hours. There is also the option to use LIVE Chat Support, a feature that allows direct real-time support with an online agent. Be warned: this feature is not supported by all internet browsers - and works best with Microsoft Edge or Google Chrome.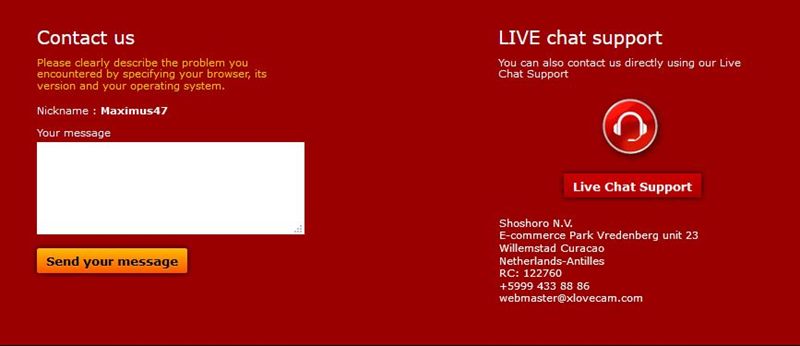 Pros & Cons
Pros
✔ - A leading destination to flirt with multilingual webcam models.
✔ - No credit card needed for member registration - no monthly subscriptions.
✔ - New members are gifted 1 free VIP movie.
✔ - Cam2cam and 2-way audio (the models who offer) included in the Exclusif Shows.
✔ - Special Events - where the subscribed models get extra kinky and perform complimentary strip shows.
✔ - European chat hosts feature free content on their profile pages, including small video clips and photos.
✔ - A wide category selection: Lesbians, Fetish Female, Threesome & Foursome to mention a few.
✔ - Accepts PayPal and Bitcoin
Cons
✖ - Not enough freebies on this site, there are no free credits offered on any credit bundle.
✖ - Without meaning to generalize, models can either be perfect 10s or solid 6s. There seems to be more 6s than 10s, if you catch my drift.
✖ - Although the overall video quality is ok, there aren't enough HD fantastic cam rooms.
✖ - At times, the chat rooms felt a little laggy - which can be a little annoying especially if you are involved in a private paid show.
Conclusion
X Love Cam is a sex cam site with a strong focus on Europe and it's collection of amateur cam stars, fact. In writing this XLoveCam.com review I find myself with mixed feelings about this live chat cam site. I definitely love flirting with gorgeous European chat hosts, but wasn't always happy with the chat room video quality.
That said, visiting the multilingual webcam models on this sexy site proved an excellent opportunity for me to brush up on my French and Spanish, and 'ol Randy even dabbled in a little Italian with this feisty little brunette in semi-uniform! This cam kitten was fine and fiery and though she did obviously speak Italian, she was also proficient in English - and her on-camera performance skills were stellar.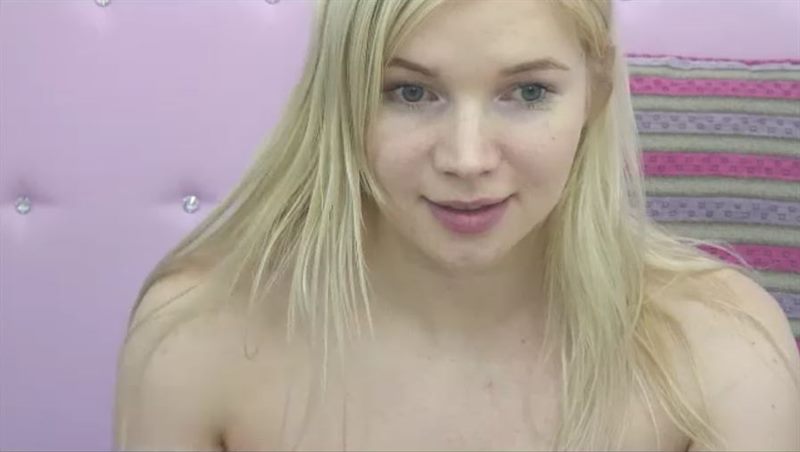 With a variety of categories, each with their own fair share of HD chat rooms, XLoveCam has managed to attract thousands of amateur cam performers, for the tens of thousands of loyal porn fans. Seriously folks, you can find a show to watch or join at any given time of day.
Look, the overall video quality is good with HD cams offered in select rooms.
However, I wasn't necessarily 'wowed' by these rooms, as there was either a little picture distortion (full screen mode) or sometimes, I even experienced lag on this website. Now, obviously in visiting these open rooms - this lag didn't phase me too much, but it did annoy me during the paid private performances.
The pricing wasn't that great either, as I felt that comparable sites offer slightly cheaper pricing for their private strip shows. Having said that, it is important to note that newer models to the site do offer below average pricing for their sex shows. I guess that a redeeming factor could be that XLove Cam features a Rates filter on it's main navigation panel.
Narrowing your search for multilingual webcam models within your current budget, is possible using the Rates filter.
Even though registration is free and simple to do, this is something that us loyal porn fans have become accustomed to and expect from every sex cam site. We've also become used to receiving some kind of sign-up incentive (freebie) - and new members to XLoveCam.com are gifted 1 free VIP video. Personally, I would have preferred bonus credits - but as Mama always taught me: 'Never look a gift horse in the mouth!'
From live sex chat with multilingual webcam models, to amateur home-made movies featuring kinky European performers - this website seems to check most important boxes, but not all. I must be honest and confess that in writing this XLoveCam review, I'm stuck on the fence. There are parts to this sex site that I like and there are others that I simply don't.
What I am sure of, is that you should check it out yourselves and perhaps learn something new from these gorgeous European cam babes. 'Au revoir', 'Auf Wiedersehen' & 'Addio' ... some handy foreign expressions that I picked up from XLoveCam.com
Review of XLoveCam.com
- Reviewed by
webcam-porn.info