Chaturbate.com - The "No Holds Barred" Sex Cam Chat Site
Time to tip my hat again and say a howdy to y'all. I'm real glad you could join me as I give the low down on another adult sex cam chat site. This time my gaze fell upon the happenings at Chaturbate.com.
Now, I need to get one thing straight from the start. If you're kinda used to the slightly sweet and saccharine goings-on at sites like LiveJasmin.com and Sexier.com, then you're going to find Chaturbate.com a different kettle of sexy fish altogether. Let's put it this way, if you think of Chaturbate as a glass of white wine, then Chaturbate is a straight-up triple shot of bourbon downed in one. You're gonna see lots at Chaturbate.com - the name should be a bit of a giveaway, and if that ain't enough, then, the site's tag-line ("The Act of Masturbating While Chatting Online") should complete the picture for you, okay? If you visit cam sites for a bit of titillation, then you should read no further. But if you want to go to a xxx sex site to see people doing virtually everythin' and anythin' to each other, then Chaturbate is where you should be headin'.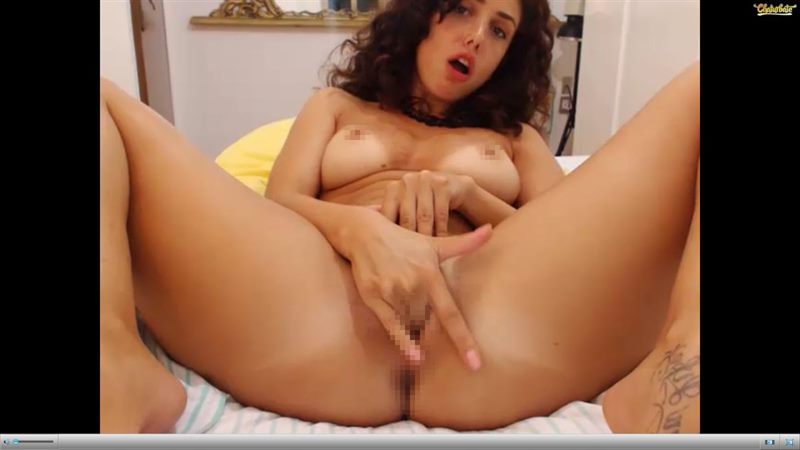 How I found the site
You get the idea as soon as you enter Chaturbate and confirm that you are over 18. The menu pics of the chat cams available to view are pretty darn explicit, to say the least. In two seconds flat I saw more pussies than a freakin' cat's shelter, and more pricks than on a porcupine. I saw two girls gaggin' on a fat man's tiny dick, and a lady sticking her tongue where no tongue was ever designed to be, unless you lurve the taste of shit. Chaturbate is for people who love sex, and for people who love to show people how they have sex and to get paid for the privilege. As you might know if you read my reviews, I pixelate out the naughty bits of the models - and the pics I got from Chaturbate needed a whole lot of pixelatin', I can tell you!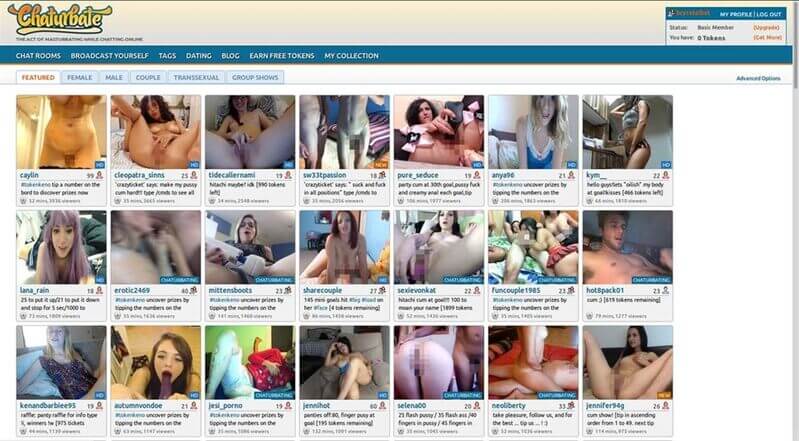 Things work a lot differently at Chaturbate as they do at other sex cam sites, so you'll have to pay attention. You can enjoy the shows by doing nothin' ... that's right ... nothing. I was watching a couple fucking without enterin' my email address, credit card details ... hell I didn't have to do a darn thing. If you wanna get a little more interactive then you will need to sign up, which you do by entering the site and selecting the orange "Sign Up" button in the top right hand corner. Fill in your username, password, email address (and even that is optional), birthday and the gender of the performers you'd like to see. Oh and agree to the T&Cs. That's all you have to do.
When you sign up at Chaturbate, you sign up as a viewer AND a performer. If that kind of thing interests you, then click the "Broadcast Yourself" link on the menu - but then don't be too shocked when your webcam starts up and you appear on the Chaturbate site (okay, I'm teasin' - you have to verify your age first). Oh, and anyone else who wants to see you on the Chaturbate site can see you as well, so bear that in mind. Don't worry - this is all optional.
Chaturbate works on a "tokens" basis, and you buy tokens at about a rate of ten tokens for every dollar. You can also sign up for a monthly fee of $19.95, for which you get a one-off payment of 200 free tokens, and you can also see the models full screen, receive PMs and remove ads. So, what do you do with these darn tokens when you got 'em? Well, hold on and I'll tell you. When you find a xxx cam girl (or guy, or couple, or threesome, or volleyball team) you like, enter her chat room. You will see something that the cam model is willing to do - say "stick my fingers in my ass" - for a number of tokens. Now, here's the thing - everyone who is in the chat room can make a contribution to the target. And there are usually HUNDREDS of users in the room. Once the target has been reached, the sex cam model will do whatever she/he/they said they would do ... and set themselves a new "task" which of course is dirtier and more deviant than the previous one.
If you don't want to share the sexy goodness with hundreds of others, then you can go private for one-to-one action.
Special features
You can record private shows for a fee, and buy photos and videos. You can also send your fellow Chaturbate users PMs if you sign up for the regular payment. That's about it.
Ease of registration
You can enjoy all the free stuff at Chaturbate for nothing, but if you want to contribute to the action, then use the info I gave above to register.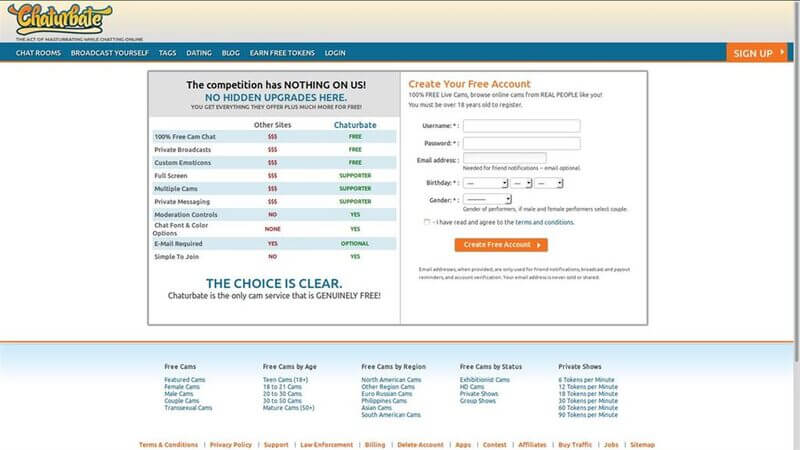 Types of chat
There's only one real type of chat, which is "free", but if you find someone you wanna get to know a little more intimate-like, then you can request they go one-to-one.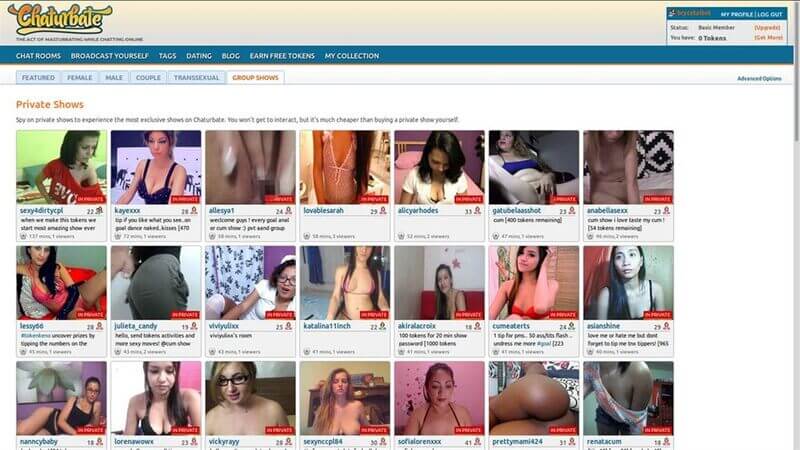 Video quality
If your fellow chaturbater can stream in HD, and you can receive in HD, then HD is available. The cams menu states who is HD and who is not.
Prices
$19.99 per month to join, for which you get full screen, PMs and no ads. Joining for cash is PURELY optional. You can earn FREE tokens by broadcasting yourself, and picking up the tokens others give you, but again this is PURELY optional, and you can sell the tokens you earn at $0.05 a token. You can buy tokens as follows (USD only):
USD $
Price
Tokens
$10.99
100
$20.99
200
$44.99
500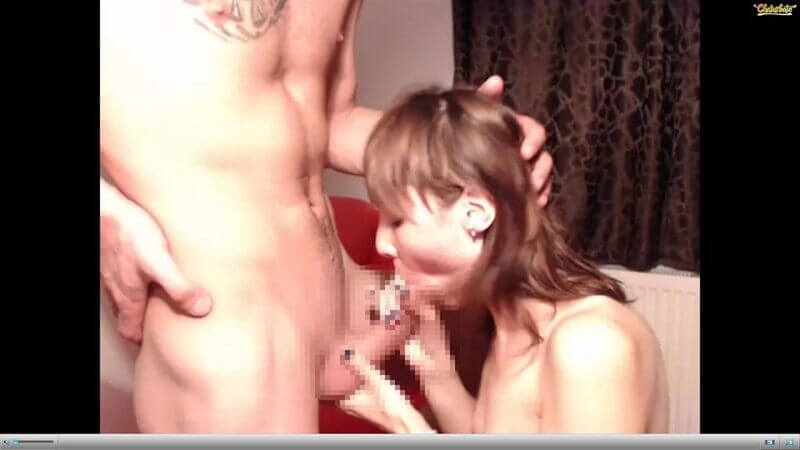 Payment methods
You can pay by Credit Card (Visa/Mastercard/Discover), Epoch (Visa/Mastercard/Discover/Diners Club/JCB/Switch/Maesto/Ukash/ClickAndBuy/PaySafeCard) or WireTransfer. If you wanna earn, you will get paid by Check, Paxum or Payoneer.
Number of models
Every Chaturbate member is potentially a "model" - no idea how many that is, but only around a hundred or so "broadcast" themselves at any one time.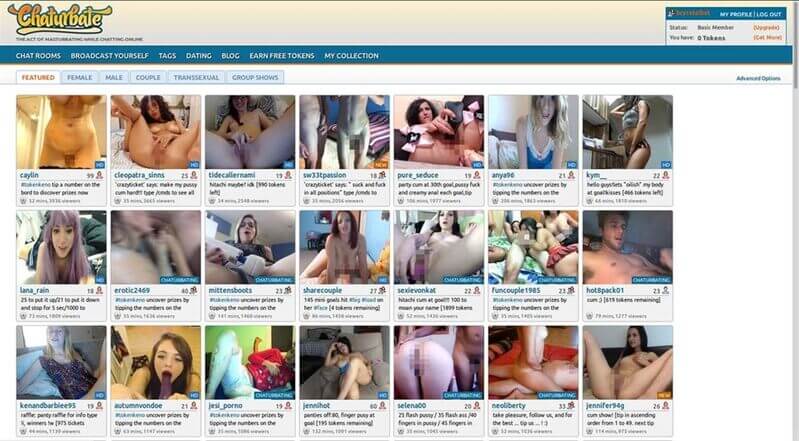 Customer support
There's FAQs, or email. That's all, folks!
Pros and Cons
Pros
✔ - No messing - sexual acts for folk who wanna see sexual acts.
✔ - You can see lots and lots of live sex without even signin' up for the site
✔ - If you're got the nerve (and the body) to "broadcast yourself" you can earn yourself money
Cons
✖ - You sign up as a viewer and as a performer, although performin' ain't mandatory.
✖ - Some folks on the site you see havin' sex I would NOT watch havin' sex if you paid me a million bucks
Conclusion
Let's not beat around the bush. Charturbate is an adult sex cam site, and in every sense of the word. There ain't really no divide between those who are showin' and those who are viewin' except that those that are viewin' have their webcams turned off. Anyone can join, and by that I mean ANYONE - the downside of that is some folks are up there who ... well, let's say if they were porn stars they wouldn't be making their rental checks anytime soon. If you wanna watch people having sex while jerkin' off, then you'll be happy at Chaturbate. Just don't expect to find anyone really, really sexy, unless you're one lucky sumbitch!
Review of Chaturbate.com
- Reviewed by
webcam-porn.info